The Spanish ITV website, https://www.itvcita.com, was frozen today by thousands of drivers trying to book an ITV for their vehicles. 
IT came after over two months of suspensions and an estimated 120,000 tests waiting to be carried out. A list of dates has been published (see pic below) to enable drivers to know when they will be able to find a slot. You can that there will be a five-month waiting list so it is prudent to check with your insurance cover if, in fact, you have cover in the meantime.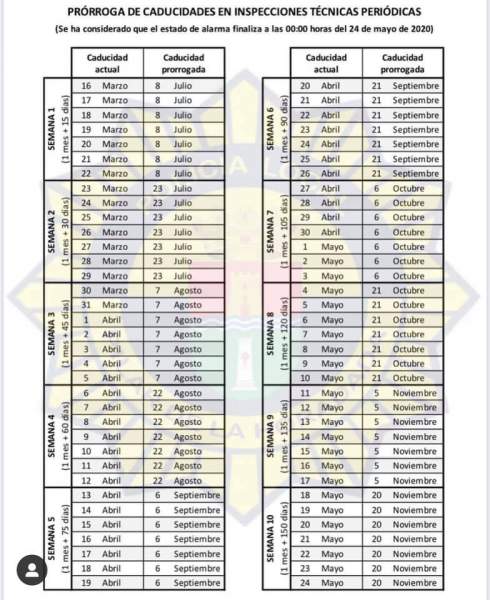 According to Order SND / 413/2020 laying down special measures for the technical inspection of vehicles, published today May 16 in the BOE, confirms that the deadline for the validity of ITV certificates is extended by fortnight calendar days for each week from the beginning of the State of Alarm until the expiration of the certificate has occurred, as provided for in the table.