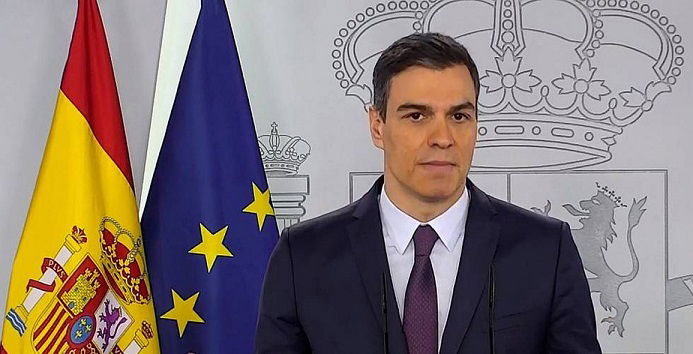 Spain's prime Minister Reveals that "Without the Emergency Alarm, we would have had 300,000 dead"
The president has confirmed that he is negotiating with ministers for a one-month extension until July.
Pedro Sánchez is convinced of the success of the confinement and the state of alarm and has confirmed that he is negotiating with the parliamentary groups for a "last extension of approximately one month", until July.
#costadelsol #spain #coonavirus #pedrosanchez
The president has used this argument to defend the extension, which the PP and Vox political parties reject, and to explain that if the idea of ​​letting the virus circulate freely had been adopted, as countries such as the United Kingdom originally proposed, the death rate would have been catastrophic, with around 300,000 expected to have lost their lives.
"With the serological report, we have seen that 5% of the population has been infected and the real case fatality is 1%. These two data lead us to conclude that the alarm state has worked. The path we are following since the beginning of the epidemic is the only one possible".
"Some said a solution was to let the virus spread until it reached group immunity, which involves 70% of the population. There were countries that started this route and had to back down. If we had opted for that formula, the infection could have reached 30 million compatriots and could have killed 300,000 people. Or perhaps more because the health system would have collapsed. We must take these two lessons into account ", assured the President".
Negotiations are still underway regarding further easing of the lockdown measures and it looks like it will not be all over until July this year. The crisis continues across the globe but it does seem we are witnessing the end of it.
#costadelsol #spain #coronavirus #pedrosanchez