Car Crashes and streets full of crowds – 'Manic Monday' is just hours away for residents of Spain's Costa del Sol
Be prepared for some craziness, we are being told, after months of lockdown, it is finally ok to get into the car and drive anywhere you like within our region, Andalucia. The pavements in Fuengirola have even had blue arrows painted on them, to guide you along your way – two metres apart so you can social distance. As we move into Phase 1 of the emergency lockdown we must remember there will be a "mass rush" to freedom, common sense tells us to wait a while and see what happens.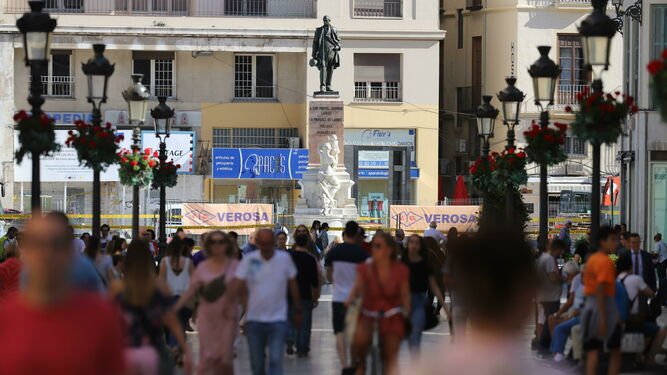 Ray Chiltern from Mijas Costa said: "It's going to be a car crash, my wife and I haven't been out for months except to go shopping and even then I couldn't go in with her. There will be thousands of cars on the road, petrol stations will be rammed, the bars on the front will be overloaded as only half of their terrace can be used. We have decided not to go out until Tuesday, I don't fancy being stopped by the police every five minutes telling me which direction to drive or where to park. Besides that, so far we have been ok and we haven't mixed with anyone, what about if we catch something?"
That sentiment is echoed across the region, a lot of people are going to leave it a few days before venturing out and it's probably a wise decision.
Doctors, dentists and even mechanics are expecting to be "run-over" with clients and their problems put on the back-burner over the last few months. It certainly will be a 'Manic Monday', take care out there! TW
#costadelsol #spain #malaga