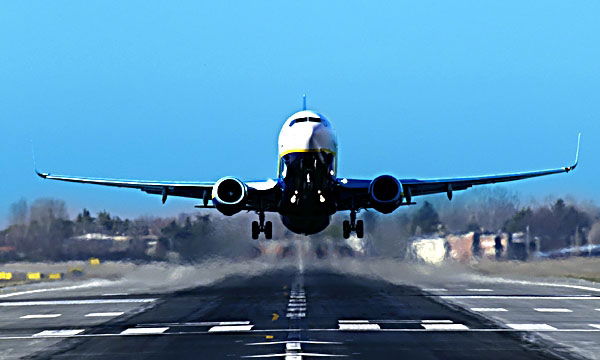 Costa del Sol's Malaga – along with Madrid, Barcelona, Canary Islands and Mallorca – will be among just a handful of airports that will allow international flight arrivals during de-escalation for essential travel only, in a bid to contain the coronavirus.
Malaga airport will form one of 13 authorised points (a mix of airports and ports) to allow international passengers for essential travel only into Spain, to minimise the risk of imported coronavirus, according to the Official State Bulletin (BOD) today. These measures are imposed to limit the points of entry into the country, to limit the number of imported cases of Covid-19.
The authorised airports include Malaga-Costa del Sol, Josep Tarradellas Barcelona-El Prat, Gran Canaria, Adolfo Suarez Madrid-Barajas and Palma de Mallorca. Selected ports include Barcelona, Bilbao, Las Palmas de Gran Canaria, Malaga, Palma de Mallorca, Tenerife, Valencia and Vigo.
The government has also extended restrictions on non-essential travel for people coming to Spain until June 15. The move follows the European Commission's advice to prolong the temporary restrictions on non-essential travel to the EU until June 15.
Non-essential travel to Spain will continue to be heavily restricted during de-escalation. Spanish authorities will only allow into the country Spanish citizens, permanent residents of Spain and regular residents of the Schengen area who are in transit to their place of residence. However, exceptions will be made for cross-border workers, healthcare professionals/carers, diplomats and those with 'an essential reason' to travel, including humanitarian reasons. Exceptions will also be made for spouses/partners of Spanish citizens, as well as descendants/parents living with the citizen.
Spain can, however, turn away EU citizens and their relatives if they are not registered as residents of Spain. But anyone entering the country during lockdown de-escalation – whether resident or not – will have to observe a 14-day quarantine period until the end of the State of Alarm.