A successful businessman based on Spain's Costa del Sol has said businesses that rely on tourism will crash all across Spain unless a newly introduced law is not changed very quickly.
A STARK warning came this afternoon in regards to a new law change that appears not many business owners are aware of before opening and taking their staff off the ERTE which is the Spanish version of the furlough scheme in the UK.
Whilst recent law changes allowed businesses to reopen and not have to take all staff back on ERTE immediately, business owners may not be aware of the fact that the lawmakers of Spain have put through another new law too according to businessman Jason Godwin.
Godwin explained to the Euro Weekly News, whilst the ERTE has been very useful to business owners, that saw contracted salaries and social security payments fully covered whilst operations had to close, the new law introduced is that from the period of the end of May, any staff left on the ERTE whilst businesses re-establish themselves, the business itself will now under the current law in place have to cover 40 per cent of the social security for each contracted employee, this then rises yet again to 55 per cent by June.
In essence, a business that has had to be closed for nearly 10 weeks and relies heavily, as the majority of expat businesses in Spain do on tourism, is in a position of having had to cover all costs such as, rent, leases, utilities during the lockdown period – will still be for a long time waiting for tourism to pick up to balance the books, now that they can open are going to be saddled with the social security payments of staff remaining at home on the ERTE.
At the same time to start off with, there will not be enough foot flow available to employ them, whilst the law still states redundant staff on contracts of employment cannot be released.
A very nasty scenario for business owners having the extra burden of social security payments between 40-55 per cent being required to be paid to the State even though there is no work for them.
Successful businessman Jason Godwin who owns the Mayan Monkey chocolate factory business in Mijas Pueblo, which is heavily reliant on tourism informed the Euro Weekly News of the new law in effect as he said:
"This new law needs changing and fast otherwise it's going to kill the majority of businesses across Spain who are heavily reliant on tourism, we aren't going to see tourists for a very long time that's for sure, for us no tourists means simply not enough trade to reopen.
"It's not just about us, it's exactly the same for all my business friends in the area, also exactly the same for businesses who rely on tourism across Spain who are in the hospitality business such as bars, restaurants and even hotels.
"I employ 19 staff currently who are all on the ERTE and I have no plans to reopen until the tourists return as it will not be financially viable, imagine though the scenario of the average hotel with around 100 staff!
"Whilst Malaga is celebrating that it's finally going to Phase 1, there is another side to the story."
The government published a bulletin official de Estado – BOE on May 12 which at first glance was good news – it enabled businesses to keep their staff on an ERTE until the end of June. The link to the BOE is here – https://www.boe.es/diario_boe/txt.php?id=BOE-A-2020-4959
However, it has a huge sting in the tail – businesses can, in theory, open on Monday.
There are tens of thousands of businesses where it simply isn't financially viable to open due to an utter lack of tourism.
Up until now, the government has been paying 70 per cent of the salary to the staff who have been forced to stay at home, and the companies have had zero social security to pay. Normally the company has to pay 30 per cent of the worker's salary to social security. So if a company pays an employee a salary of €1,400 then the company has to pay an additional €420 a month to Social Seguridad.
However, in May, this changes. Companies which decide to keep their staff at home have to pay 40 per cent of their normal employer contribution, and in June this rises to 55 per cent.
I speculate in July this would rise to 100 per cent.
If the company chooses to open, it has to pay the salary of its employees, but only has to pay 15 per cent of its social security contribution in May.
So, to give you an example – Mayan Monkey Mijas cannot reopen on Monday, because there is literally no tourism, and the business which happens in Mijas Pueblo I'd estimate to be 95 per cent tourists. Speaking with a few company directors of bars and restaurants – the owners are of a similar mindset.
We don't expect any tourism on the Costa del Sol this summer and we're planning to reopen Easter 2021 until I became aware of this new law.
We'll now have to pay around €2,500 in May for social security contributions, about €2,750 in June, and approx €6,000 a month from July (if the quota resumes at 100 per cent).
Having to pay this amount each month with zero income is unsustainable, and we'd go broke in a matter of a few months.
"If we opened the Mayan Monkey with zero tourism, and have to resume paying our 19 members of staff (the BOE also forces companies to take all their staff back for a six-month period) then we'll go broke extremely quickly."
"This new law needs changing now and fast otherwise even the most successful businesses could crash," finalised Jason.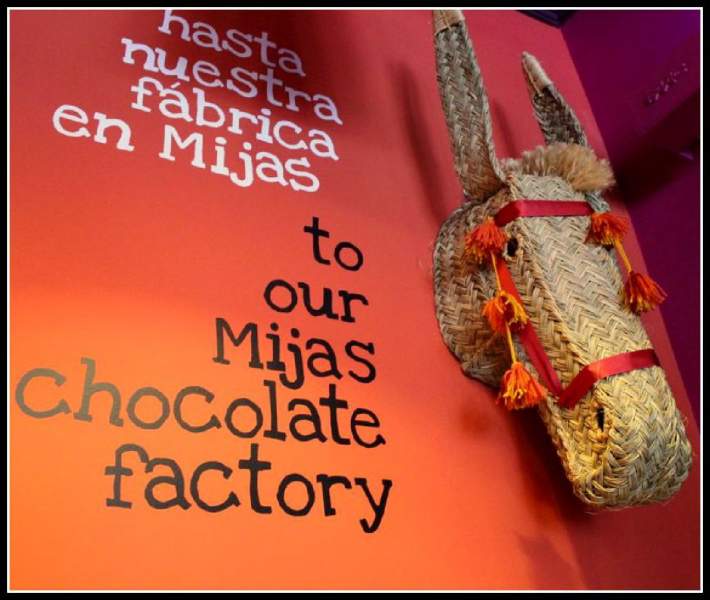 Before publication the Euro Weekly News today contacted charted accountants on the Costa del Sol who backed up Mr Godwin's thoughts and that the new law is currently in place to which many are aware of, although it's understood that congress in Spain has a revaluation of the new law on Monday, to which you can rely on the EWN to update any changes.
Jason's established and successful business since 2012.