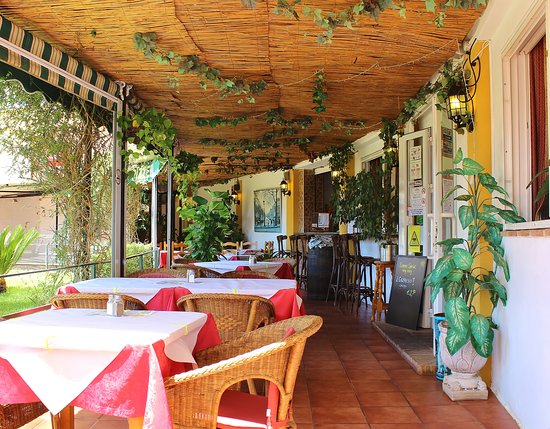 Costa del Sol Business owners explain new procedures and not to expect too much too soon as suppliers need to get up to speed.
WHILST the public and residents on Spain's Costa del Sol are eager to get out and about again and return to normal life as quickly as possible after being locked up for nearly 10 weeks come Monday, business owners are relaying messages to their client bases to be patient and not to expect too much too soon as they prepare.
Behind every good business, lies good suppliers and whilst many clients only see the front of house so much goes on behind the scenes, especially when it comes to fresh produce.
The supply business though has been out of operation during the lockdown with delivery staff having to go on the ERTA and this will have a knock on affect for a small while until suppliers recall staff, and they arrange stocks and deliveries to their normal high standards to support their commercial customers.
The 'food chain' needs to re-established says Kevin Thompson as he told the Euro Weekly News:
"Everyone will need to be a little patient to start whilst we now prepare for reopening, it's not just about turning the key and hey ho, away we go, businesses especially in the fresh produce sector are reliant on the food chain and that has to be rebuilt back up to speed, suppliers are great but they are not miracle workers and they also need time to prepare having only got the official notice on a Friday evening, stock supply needs to be arranged, fresh food, fresh beer and so forth, it will take a little while to get back up to speed for sure, we all really appreciate the eagerness of clients to return, but please all we ask is for a little patience as we start back."
Marlene Dudeck of the famous Montemare restaurant sat at the very top of Torreblanca hills, took the time to write to all her customers on Friday evening informing them of supply and new procedures in place for their pending opening on Thursday in a very well explained email. It read:
"Dear Neighbours, Friends & Fans,
Yes! Next week we'll be opening up again! It will be on Thursday May 21 at 5pm in the afternoon.
This is because most of our suppliers are not fully operable yet and that takes some organising. But… in less than a week we'll be back 🙂
There are some changes:
We can only use seven tables. We are not allowed to use our linen table cloths, only the disposable white paper ones. We are obliged to keep 10 minutes between tables arriving so everyone will have the possibility to settle in comfortably without bumping into other arriving guests. Please keep this in mind when you book in advance.
Sanitiser gel to clean your hands will be waiting for you upon arrival and is available at all times. We will be wearing mouth masks.
The toilets will be cleaned every hour. For your peace of mind there is also a disinfectant spray available in the toilets. This way you can clean what you need to touch, may you wish so.
So this is the new now. A lot of cleaning 🙂 We are so very happy to be opening up soon and we are very much looking forward to seeing you all after this long strange period of time!
And we are working on some new Daily Bites 😉
See you soon!"
Business owners appear to be as excited as residents to enter Phase one finally on the Costa del Sol, but a little tolerance seems to be required before getting back to normality.