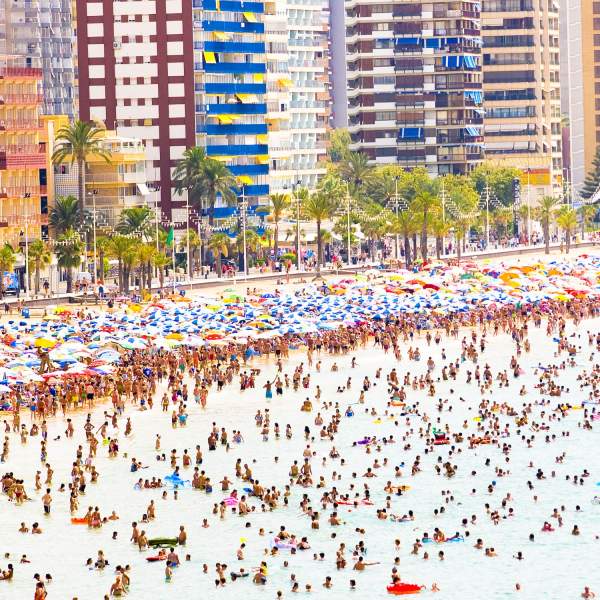 VISIT BENIDORM, is aware that thanks to the Covid-19 pandemic, photographs of the crowded Levante beach are no longer welcome.
"Those images will not be repeated until there is a vaccine," said Leire Bilbao, who heads Benidorm's official tourist board, Visit Benidorm.
With foreign travel unlikely in either direction at present, Spain will depend heavily on domestic tourism this year and market researchers GFK found that 68 per cent of the Spanish intend to travel inside the country while 69 per cent said they preferred uncrowded destinations.
Seventy per cent were prepared to opt for destinations near to them while 65 per cent would travel in their own car rather than collective transport.
Despite this reluctance to use public transport, searches for internal flights to Alicante airport were higher by the last week of April than at any time since the start of the Covid-19 pandemic.
Nevertheless, foreign tourists account for 50 per cent of Benidorm's visitors, with Britons at their head, and although international flights have not resumed, Visit Benidorm continues to monitor the principal foreign markets, Bilbao said.