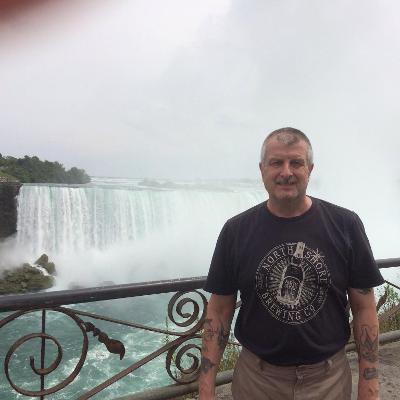 A Costa del Sol serial flouter is rubbing his hands in glee after studying todays news regards Spain's flouting fines.
Davey Coombes a bricklayer and labourer by trade who resides on Spain's Costa del Sol but plies his trade all over Spain where and when needed is rubbing his hands with glee after mounting up 16 fines in total for flouting during the State of Alarm and the hard lockdown.
Coombes who lives in Riveria del Sol when not travelling for work, amassed the 16 tickets as he continued to work across both the Costa del Sol and Costa Blanca as a self employed bricklayer.
Coombes always argued that he was allowed to work under the State of Alarm regulations but was targeted and fined by the police in many areas anyway, resulting in a total of 16 tickets, although he so far hasn't paid any of them.
"The regulations clearly stated at the time that building work as long as not in a residential area was allowed, so I continued, I picked up a lot of work as well as the Spanish didn't want to work on site and preferred to stay at home with their families. I got stopped whilst travelling and fined and I got stopped whilst on site, often because people had reported me, after my fifth ticket I contacted a lawyer in Mijas who I've known for years and he told me to crack on working as the fines and tickets would be proven illegal and whatever I should do I must not pay them, so I didn't.
"I had a family to support and I needed to work, there was no way the government were going to support someone like me, so I just got on with the job, it seemed the police half the time didn't know the full regulations."
Today though I heard firstly on the wireless that the Crown Prosecution Service say in England that flouting fines were illegal, my pals in England soon started ringing knowing my plight, and then just four hours later a Spanish pal on site told me that it looks like the Spanish fines are illegal too according to the Spanish media outlet ABC who say its against the Magna Carta or something like that, Im just glad I haven't coughed up, I reckon it would have been a far harder job getting the money back, I have been earning strong rates of late due to the shortage of workers prepared to go out laying. In my head I offset the fines against what I was making, but it looks like I don't have to pay them now, I'm rubbing my hands with glee.
"I knew I was right," said Davey. "I've travelled the world laying bricks from Canada to Denmark, but I've never known anything like this."