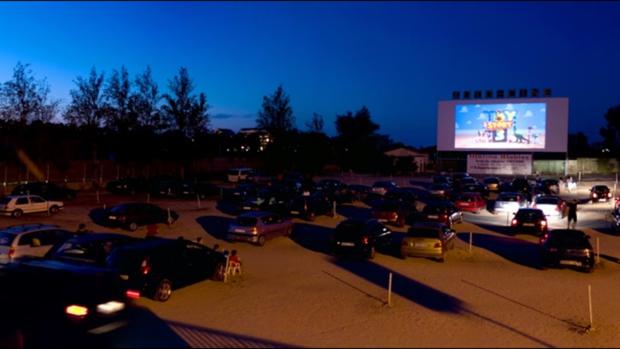 Costa Blanca's Denia Drive-In cinema – the oldest in Spain – is the first to show movies on the big screen again.
TO adapt to the new situation and de-escalation measures, management has reduced the capacity to 30 per cent and food and drinks from the bar are served directly to the cars.
With the big distributors closed and without premieres, the cinema broadcast films chosen by customers, said Carlos Miralles, founder and owner of the Drive-In in Denia.
He compared the emotion of reopening to "that night of June 9, 1979, when after much work and effort, I fulfilled my dream of opening this mythical drive-in cinema, the oldest in Spain."
After a bleak two months, Miralles' screen was the first in Spain to screen movies again.
"We have never closed for so long in the last four decades. These two months have been a tragedy for me. We want films that make us happy and that's why we're opening up," he told Nius.
One hundred moviegoers, mostly families and couples, from the inside of around 30 cars, were the first to enjoy the return of the cinema.
"I hope this is the revival of our drive-in cinema" Carlos said.
One happy viewer said "the plan is perfect."
He added there's "no need to get out of the car, we bought the tickets online, they bring you the food and we enjoy the movies safely."
Carlos Miralles Jr, who now manages the cinema, launched a survey through his social networks to ask customers which films from the 80's, 90's and 2000 they would like to see again on the big screen.
Among the requests were The Minions and Jurassic Park.
"It's very difficult to access films in cinema format at the moment," said Miralles, "but we are making a great effort to continue offering our customers the films they want and give them back some hope in these difficult times."