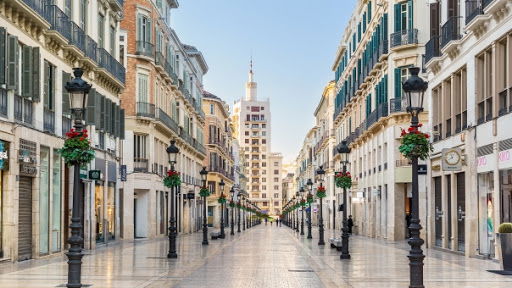 Municipalities with more than 100,000 inhabitants have lowered their total quarantine index from 35% in April to 27% in May. In towns of less than 25,000, it decreased from 26% to 21%
During the first week of phase 0, the population of Barcelona was the most compliant with quarantine restrictions as 29% of its population has remained at home throughout the day (total confinement index), followed by Malaga with 28% and Madrid with 27%.
This data comes from the biweekly study of mobility conducted by Satya Insights which compares this time spent in total confinement (ICT) between the different cities and towns of Spain and this time it has analysed the specific behaviour of the ten largest cities in Spain.
According to the study, municipalities with more than 100,000 inhabitants lowered their ICT from 45% in April to 27% in May.
However, towns with less than 25,000 inhabitants have registered even lower levels of ICT which decreased from 26% to 21%.
One of the conclusions of this study is that there is a higher level of exhaustion amongst the urban population. The most compliant cities Madrid, Malaga, and Zaragoza have come close to the urban average which stands at 24%.
Furthermore, the study shows a strong correlation between the evolution of the pandemic in the different cities and the evolution of the ICT. High degrees of involvement have been matched by the highest levels of ICT, as has been the case in Madrid and Malaga until the sixth week and now in Barcelona. Likewise, the least affected cities, such as Murcia and Las Palmas, have registered lower levels of ICT.