Bar and restaurant owners across the regions of the Costa del Sol and the Costa Blanca want to know why their Portuguese counterpoints pay no terrace tax and can allow more customers in.
Still reeling from the effects of the coronavirus epidemic, Bar and restaurant owners in Spain owners are angry they have to pay some terrace taxes and that they can only open up 50% of their terraces to paying customers.
Alan Griffith from Happys bar on the Costa Blanca was one of the first to notice, he said: "Typical, as an Ex-pat bar owner I have paid everything they (the town hall) wanted over the years, thousands in social security, bar and terrace taxes, etc and when it comes down to it I get no help at all! I've spoken to another bar owner that was next door who moved to Portugal last year, he said it was the best thing he ever did, they welcomed him there and he pays no terrace tax, a man from the council came the other day and has allowed him over 60% capacity on his terrace because he has sliding doors and can move the tables further away from each other."
Julia Holstead from The Pink Rose in Torremolinos on the Costa del Sol also commented: "I've heard its a kinder regime in Portugal, they want you there and help you, here it's all about how much money they can get from you".
"My husband and I have decided to go as soon as this is over, we are going back to the UK, it's impossible to make ends meet here, we can't afford our daughter's schooling and bills are mounting. So far we haven't received a penny in help, our accountant told us we are not eligible, typical!"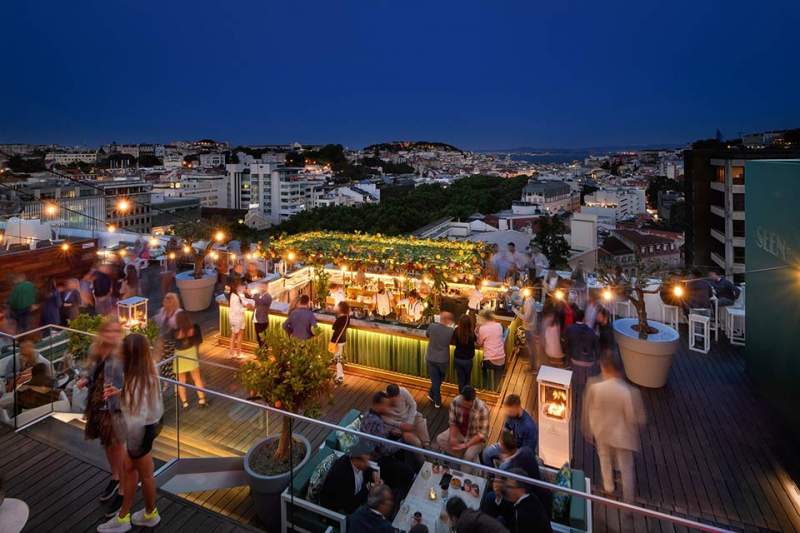 In Portugal, it's different, however…
Restaurants in the 16 municipalities of the Algarve Portugal will exempt from paying the usual fees for terraces according to the president of the Algarve Intermunicipal Community (AMAL).
"There is a willingness on the part of the municipalities to collaborate with businesses, in this case exempting fees for terraces," stated António Pina, adding that the exemption period "varies from municipality to municipality, being longer in some than in others".
At a time when, due to the COVID-19 pandemic, outdoor spaces are privileged, municipalities are also available to "evaluate an increase in the space occupied by terraces, case by case", but always guaranteeing the pedestrian's passage.
As the area occupied in the public space determines the payment amount, António Pina does not see any impediment in a possible increase in the space of the terraces since, with this exemption, "the owners would pay the same, which is zero".
The municipality of Portimão was the first to announce the exemption of fees on terraces – which will remain in effect until the end of the year, under an exceptional and temporary regime.