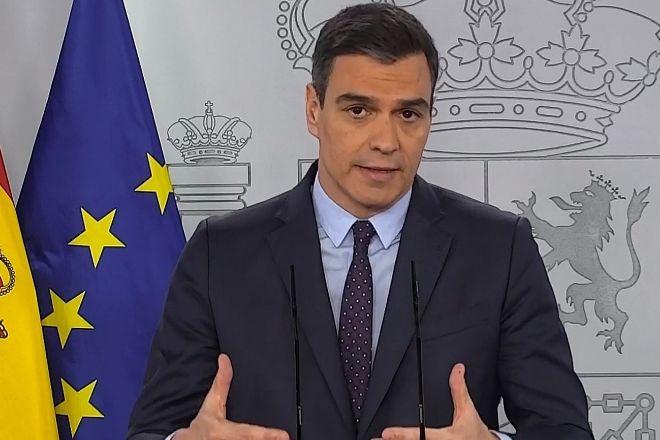 SPANISH Prime Minister Pedro Sanchez has warned that loans of €540 billion to be made by the Eurogroup to member states are not a bailout but credit lines to help each government's economy.
The money is coming from two sources with the European 'bailout' fund (ESM) inputting €240 billion, the European Investment Bank is finding €200 billion.
A further €100 billion will be given by the European Commission in order to support measures such as paid furloughs known in Spain as ERTE.