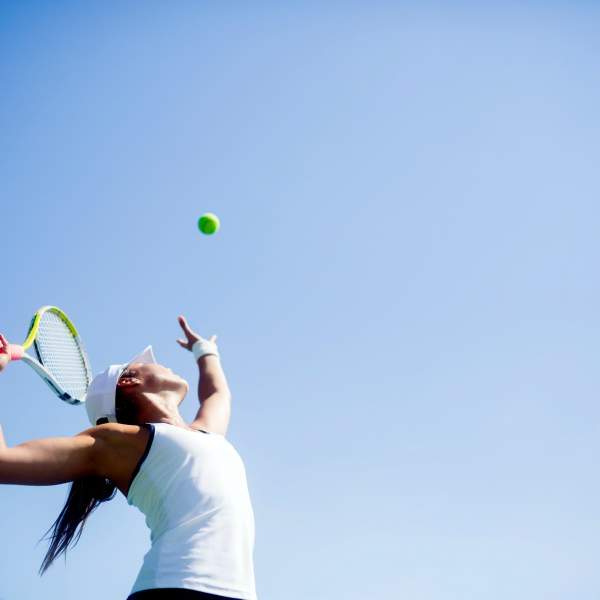 'New normality' inches closer in Benidorm on Spain's Costa Blanca as more openings are confirmed today.
SPORTS facilities and cemeteries are among the latest to be given the green light to reopen as part of Phase 1 of de-escalation, with social distancing and health and safety measures.
From tomorrow, Monday, May 11, council sports facilities will be open from 8am to 9.30pm for 'outdoor non-contact sports such as athletics and tennis.'
These are specifically Ciudad Deportiva Guillermo Amor and the Palau d'Esports l'Illa de Benidorm and "security measures regarding accesses, rules, distances and times must be respected," said the council.
The Department of Sports confirmed the athletics track at Ciudad Deportiva Guillermo Amor will be available for a maximum of 30 per cent of its capacity.
A reservation for use must be made 24 hours in advance by calling 966 815 472, between 8am and 2pm.
For tennis practice, both at the Ciudad Deportiva Guillermo Amor and the Palau d'Esport l'Illa de Benidorm, reservations also be made 24 hours in advance by calling 966 815 472 (Ciudad Deportiva) or 630 661 169 (Palau d'Esports).
Only two tennis players per court are authorised, so pairs are not allowed.
In all facilities, the changing rooms will be closed, sports equipment must be owned by the users and the maximum time for individual training will be one hour and 50 minutes. A physical distance of at least eight metres must be maintained between athletes.
Mayor, Toni Pérez, encouraged the sports practice "with responsibility and keeping all the safety measures and protocols, as well as the times to be able to open this possibility to the biggest possible number of sportsmen."
And he insisted "as mandatory" that users wear gloves and a mask to access the sports facilities and on the entry and exit routes, reported Informacion. They may only remove them during the sports activity. They must always respect the physical safety distance of two metres on entering the facilities, identify themselves with their identity card and allow their temperature to be taken.
The mayor emphasised that "all these measures are for the integral security of all and to continue to move forward in this process with the responsibility with which we have done so far."
Benidorm Council will also open its two cemeteries – Verge del Sofratge and Sant Jaume -from tomorrow, between 9am and 2pm.
Pérez said "this is also a measure of social scope, which enters fully into our traditions and culture, which needs to be reintroduced into everyday life."
During the  State of Alarm up until now, he pointed out, "it has not been possible to go to the cemeteries and we consider that this opening to the public is to climb one more step towards the return to the everyday, also in the spiritual accompaniment to our loved ones."
The council assured that during lockdown, "at no time has the work in both enclosures been neglected" and that since March 14, preparations have been made "for the resumption of visits, more intensity has been carried out cleaning and disinfection, conditioning of walks and public services."
The authority recommends the use of masks and gloves in both cemeteries, as well as respecting social distancing and avoiding group visits.