SOME 14 kilometres of streets in Mallorca capital Palma will be for pedestrians only at the weekends to allow for safe lockdown de-escalation walks and exercise while practising social distancing.
Palma Mayor Jose Hila announced this week the streets in question will be closed off to traffic from 6am on Saturday to 11pm on Sunday.
Hila explained the council had prioritised roads in the most densely populated neighbourhoods of the city where there are less spaces for the public to safely walk or run or where there have been the greatest concentrations of people. He said the city authority had established long and continuous routes, including nine kilometres of the seafront.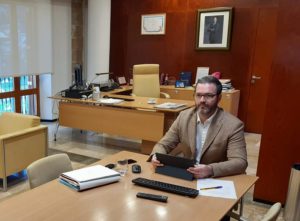 Last weekend was the first time since the State of Alarm came into force in mid-March that people had the freedom to go out for an hour within allotted time slots according to age for walking and activities like cycling and running.
Areas like Palma's seafront promenade were packed, prompting calls for the city authority to take steps to avoid crowding and to guarantee social distancing.
The mayor said this week that the 14 kilometres now allocated to pedestrians on Saturdays and Sundays was a first phase of measures, and that the council is studying the possibility of pedestrianising more streets in a second phase.
Commenting on the initiative, Mobility councillor Francesc Dalmau clarified that the pedestrianised streets will be open to residents, that parked vehicles can remain where they are and be moved if needed. He also said there was a possibility the times could be extended to other days of the week.
He made the point that traffic is about 65 per cent down on what it was before the start of the coronavirus crisis, and said he therefore did not see the restrictions causing circulation problems.