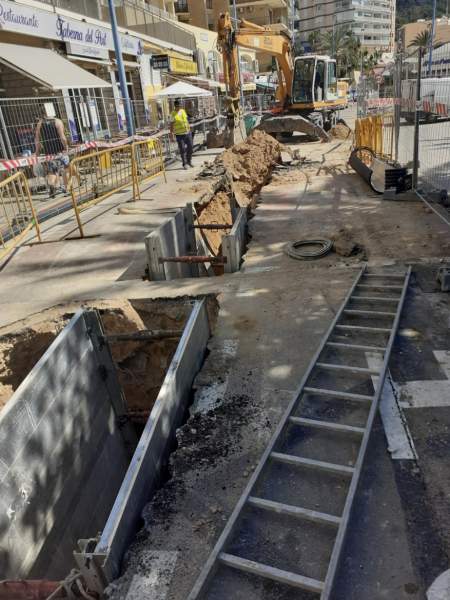 EMERGENCY repairs began last March on Calpe's main drainage system in Avenida del Port.
Asphalt on the fishing port approach caved in after the collapse of a 25-metre section of sewage pipe that was installed in the 1970s.
The concrete used for the conduit, buried three metres below the surface, was very deteriorated and no longer capable of channelling the area's wastewater municipal sources explained, while the subsided road was unsafe for heavy lorries heading to the port.
Aguas de Calpe, responsible for the town's domestic water supply and drainage, has installed a temporary sewage system but is still replacing the damaged pipe which is taking longer than anticipated as the subsoil must be shored-up while work progresses.