Palma Tourism Board manager Pedro Homar says "in August we can expect to receive our first wave of tourists."
HOMAR offered an insight into the impact of the coronavirus crisis on one of the UK's most popular destinations and shares his vision for the future.
"It is vital that the private and public sector and the whole tourism sector in Palma comes together to overcome this crisis. Behind the scenes, a promotional plan has been developed with the input of multiple tourism stakeholders.
"We are closely following the advice of our national government and we feel positive that plans have now been initiated to start reopening elements of the tourism sector.
"Over the last few weeks, our hotelier partners have been working through different scenarios to ensure that they are able to follow government advice and guarantee the safety of all their staff and clients, as well as being able to get up and running as soon as possible.
"In terms of investment, between 2019 and 2020, the beach area of Playa de Palma bordering the city of Palma has received an investment of €6 million and we feel confident that when travel bans are lifted, Palma will be in an even stronger position to welcome visitors."
Hope for August return
"Our hope is that in August we can receive our first wave of tourists. We will start with the local and domestic market which will help provide a lifeline to some of the tourism and hospitality businesses. We are working through the different measures that the 'new normal' will include; looking at ways to create safe distances between people, as well as safety and hygiene protocols. The sector needs to be as prepared as possible."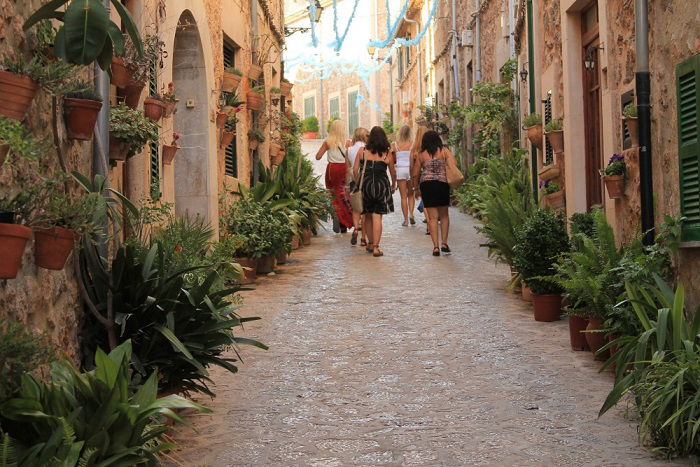 The Importance of tourism
"Tourism is vitally important for our city and is our main economic driver.  We are under no illusions that 2020 isn't going to be a very tough year for the sector. We must use this situation to think about how we can move forward and strengthen our tourism proposition in the future."
Welcoming British visitors
"The UK is the second-strongest inbound market to Palma, after Germany. Our British visitors and residents are an important part of our city's cosmopolitan identity and for many years we have received strong support from the British tourism industry.
"We learn a great deal from our visitors and we look forward to opening our arms to British tourists as soon as restrictions are lifted and travel between the two countries is permitted."