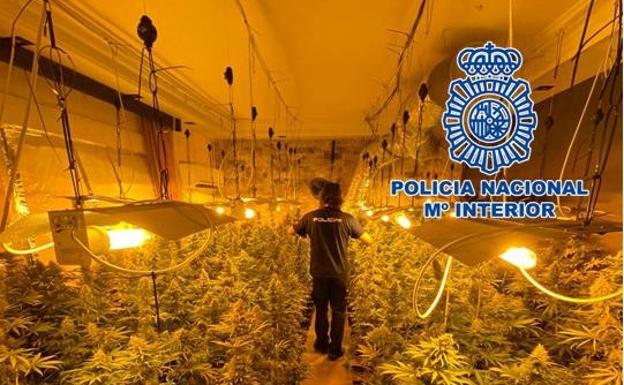 POLICE swooped on a large country house in Salobreña following a tipoff that marihuana being grown there.
Once inside the property, officers from the National Police's Motril-based Drugs Squad arrested a Spanish male after discovering 570 well-grown cannabis plants.
The 45-year-old, who does not have a police record, was charged with drugs offences and defrauding the power company by making illegal connections to supply the huge amounts of electricity needed to raise the plants.