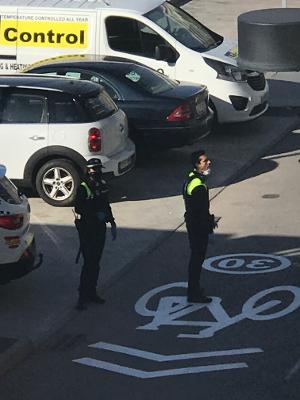 Tricia Gabbitas agreed totally with Sunday's police patrols on cyclists on Spain's Costa del Sol and went as far as writing a poem about the poor standards of cyclists.
Firstly Tricia told the Euro Weekly News:
"I hope some real good with come of this – if the authorities realise that this situation is what we have to experience daily, not just now. My poem sums it up: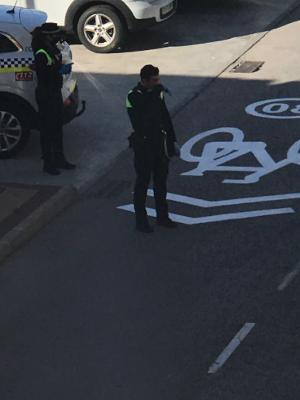 "A CYCLIST'S THOUGHTS?
I find it such a laugh that I can be seen
Riding through traffic lights when they're not at green
I can undertake, overtake, weave in and out
I can scare drivers silly and not hear them shout
The paseo sign says 'no cyclists allowed'
So what! "Get out of my way you walking crowd"
The signs tell me '20' but let me just show
If I feel like it just how fast I can go
When my dog needs a walk I go off for a ride
His lead on my handlebars, I drag him on side
If a zebra crossing should come into view
I'll just carry on and not care about you
I'll ride on the pavement and go where I like
'No Entry' 'One Way' don't apply to my bike
I'm so well protected, the law's on my side
I do as I please when I go for my ride
I can use the roads and the bicycle way
But never a single centimo I pay
If I knock you over or cause you to crash
No insurance, no problem – and also no cash
To drive any car you must first pass the test
Medical, theory, practical and then the rest –
Pay insurance and road tax and then ITV
Amazing that none of this applies to me."
Residents in Fuengirola after reading the poem totally agreed with the sentiment and thought it was well summed up in style!
"That's fantastic, well summed up with poetry wit," said Wendy Bradshaw whilst her head of staff Stephanie Bootle said "Brilliant, I hope she does one about electric scooters next."