Holidaymakers face another blow if they do manage to return to the Costa del Sol or Costa Blanca as cruise industry lay off thousands of workers and close for the summer, costing an estimated €2 billion loss to the tourism sector.
MAIN tour operators have lost another one of their money earners since the cruise industry ground to a halt recently. The last three large liners docked earlier this week and all passengers disembarked after spending three months on their world cruises.
Malaga City on its own used to benefit from over a million visitors a year as passengers from all over the world would take excursions, as did Barcelona and to a lesser extent, Valencia. Local businesses are all suffering as a result and waiting desperately for things to pick up.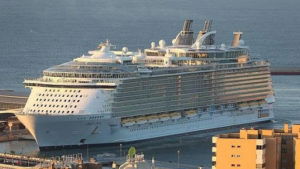 Last year Malaga airport broke all records with official figures showing a staggering 19,021,704 in passenger traffic, that figure now is less than a 10th of what it was.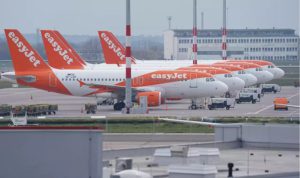 Northern Spain
The port of Valencia in the Costa Blanca also has regular passenger traffic to and from the Balearic Islands and Italy. In recent years the port of Valencia has experienced a continued and solid growth in Mediterranean cruise traffic.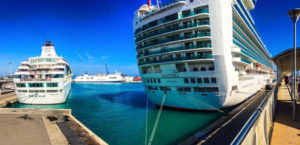 Alicante-Elche Airport is the fifth largest in Spain by numbers handling over 15 million passengers in 2019 and is experiencing the same dramatic drop in passengers. All of the big airlines are still only operating around 5 per cent of their fleet and have laid off or furloughed the rest of the crews.
It has all had a dramatic effect on bars, cafes, restaurants, and hotels straight across the Costas, the question remains, will the tourism industry ever truly recover?