THE weeks of confinement under the State of Alarm lockdown are proving to be a tough endurance test for many across Almeria.
The isolation from friends and family and the lack of freedom to get out and about for work and social activities combined with the fears about risks to health from the invisible coronavirus enemy make these incredibly difficult times.
So what is the best way to get through the crisis. Four very different, but all very strong women in their own way, tell the Euro Weekly News how they have been surviving lockdown and give us their tips for making the best of his unprecedented experience.
"Be there," says Ellen Turner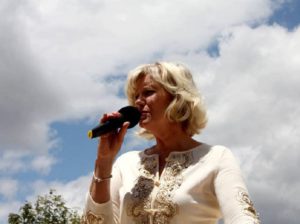 "We are facing the greatest challenges of our lives," says Ellen Turner, known best to many as singer Lady Ellen.
"As women we try to approach every day with our best foot forward. So what can we do? The word 'focused' comes to mind, however difficult that is.
"And be there! Support each other in this time of need."
Ellen moved to the mountain village of Bedar with husband Colin in 2002. Sadly health issues mean Colin is now in a nursing home, and so Ellen has already been dealing with the emotional and practical challenges this has brought to her life.
It because she is "blessed with wonderful friends who have been there for me in times of need" that she has remained strong, positive and happy, Ellen tells EWN.
"This chapter won't last forever," Chrissie Cremore points out
"Perhaps it's fortunate that I have an inbuilt preservation reserve, having spent three years in a hospital cot and learning to walk again aged seven," muses PAWS-PATAS animal charity PR and fundraising coordinator Chrissie Cremore on why she's doing alright under the health crisis restrictions.
"I enjoy my own company, love reading, music, puzzles, nature, my plants, dog and partner. I continually potter, learn and appreciate how easily we can keep in touch with family and friends. "I've kept a diary for 50 years and meditated each day for over 40. All these activities bring calmness, clarity and maintain motivation," Chrissie comments.
"Keep positive with a sense of humour," is Chrissie's lockdown survival tip.
"Overthinking and worrying doesn't help, and this chapter won't last forever. Life happens whilst making plans!"
"Keep positive" and "keep moving," is Hollie Newell's advice.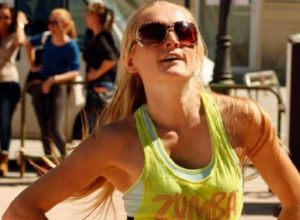 Hollie Newell moved to Turre when she was just 18 and qualified as a Zumba teacher a year later.
Hollie, who has a dance and fitness background, points out that "our bodies aren't on lockdown, so we can still keep ourselves fit during quarantine.
"It's hard not having a normal everyday routine," Hollie admits, "but some way we have to make the most of it."
"Always try to find the positive in everything."
Thanks to social media Hollie is able to share her love of movement and exercise with others.
"I have been recording Zumba videos for people to workout at home whenever they like: no obligations, nice, casual and fun.
"The aim is to keep the body and mind working while we are not allowed out."
"Be grateful," Ronny Elelman reminds us.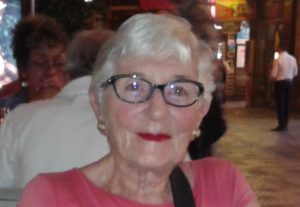 The coronavirus crisis is not the first extraordinarily challenging and frightening period Mojacar-based retiree Ronny Elelman has lived through. Ronny, who celebrates her 90th birthday later this year, spent the Second World War in London, where she, her mother and the family dog spent nights taking refuge in their home shelter from the bombs reigning down on their street.
"You just have to grin and bear it and accept this is what life is," insists Ronny.
Ronny's greatest enemies at the moment are boredom and a feeling of isolation, she says.
A long-time member of the local branch of the British Legion, the Dames in Spain Mojacar and Dames in Turre, and a lunch club, Ronny is missing social contact.
"You have to give yourself things to do, keep the brain going with whatever you enjoy," she advises.
"I potter, do puzzles, read, do some gardening and call my friends and family to make sure they're OK.
Above all, Ronny believes it is important to simply "be grateful that you're alright."