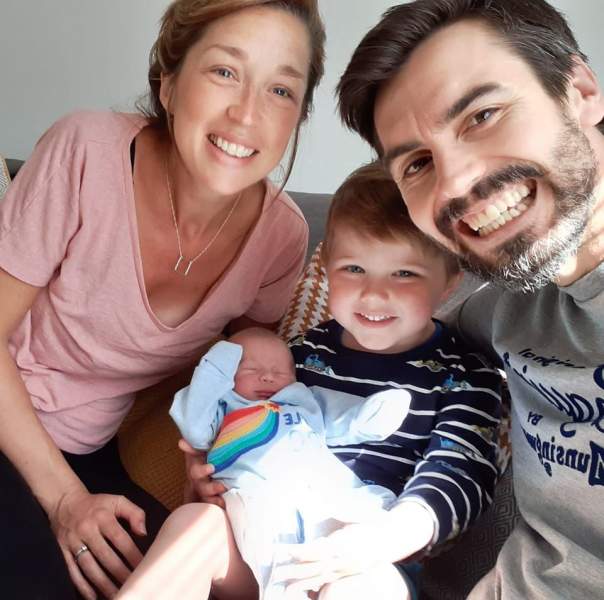 A teacher gave birth to her baby boy in a supermarket car park after a passing ambulance mistakenly took her husband's waving as a sign of appreciation for frontline workers during the coronavirus crisis.
Hannah, 33, and Andy Howells, from Hamble, Hampshire, were on their to the Princess Anne Hospital in Southampton on April 19 when Hannah realised the baby was coming and they pulled into a Sainsbury's car park.
Her husband tried to wave down a passing ambulance but it drove past, so he called ambulance control, and was helped through the delivery of baby Wilf, who weighed 6lbs 7oz.
Ironically, it was the same ambulance that returned and took the mother and child to hospital to be checked over.
They are both doing well and Hannah has praised the "amazing" work the NHS continues to do.