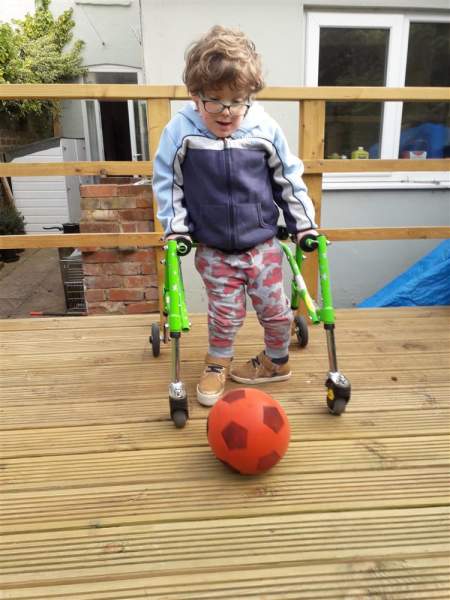 A six-year-old boy with spina bifida has raised tens of thousands of pounds for the NHS by walking 10 metres a day.
Frank Mills' mum Janet said the youngster was inspired by NHS fundraiser Captain Tom Moore, and originally wanted to raise £1 for every year of the veteran's age.
However, the £99 target, set by Frank who only began walking 18 months ago, has soared to more than £60,000.
The little boy, from Victoria Park, Bristol, has difficulty walking, so when he said "I want to do that", after seeing Captain Moore on TV, Janet seized the moment of motivation and marked out 10 metres on the pavement outside.
The family created a JustGiving page and shared the link on Facebook, with the fundraiser taking off straight away.
You can make a donation here.