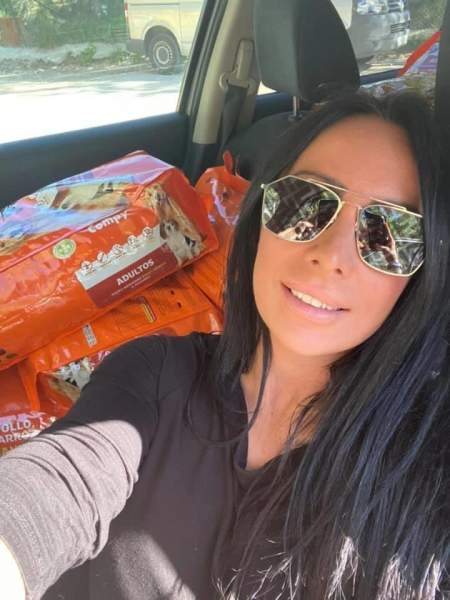 SPAIN'S Costa del Sol local hero Kara Jaye Caradas opening her heart to those in need in the community
Kara Jaye Caradas first moved to Spain from London when she visited on holiday with her twin sister Charley when they were 17 years old. The pair loved it so much they just couldn't go back.
Euro Weekly News think the residents on the Costa del Sol are pretty lucky Kara made that decision as it definitely led to her becoming one of our local heroes.
Kara started charity work here in Spain when she was just 19 years old, walking dogs for Ace Charity dog shelters. She would go straight from working nights in a club to the shelter to make sure she could walk all their dogs.
Her love of man's best friend led her to foster some of the many abandoned puppies and strays on the coast some of whom she has even bottle-fed from when they are just a few days old. Kara says she has four dogs at home at the moment "I've raised about 120 to date!"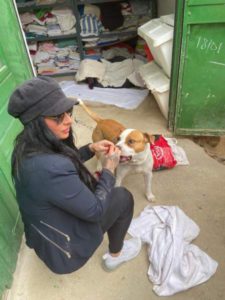 Her kindness isn't only targeted at her furry friends "I started buying Christmas presents for kids in local orphanages and poor families about six years ago which then turned in to the Costa Christmas Collections.
"I now have big fundraisers and helpers along the coast who collect donations in their premises that we distribute to all the orphanages at Christmas time," said the big-hearted beauty.
"Also, we found out that when the orphans reach 18 and are from other countries they can't get the help they need, so we started employing them at The Boardwalk training them as chefs, getting them apartments and their driver's licence!"
The Boardwalk is the successful bar and restaurant that Kara opened five years ago with her twin sister Charley where they regularly throw huge fundraising parties to raise money and help our causes.
Kara is the backbone of a current initiative along with Charley, her other sister Penny and their friends who are collecting and buying food and delivering it to the elderly and disadvantaged families on the coast during the Coronavirus health crisis. The Euro Weekly News are so in awe of her efforts that we have given her our backing and invite anybody who can help them to do so at the Go Fund Me page "Help Our Communities Children"