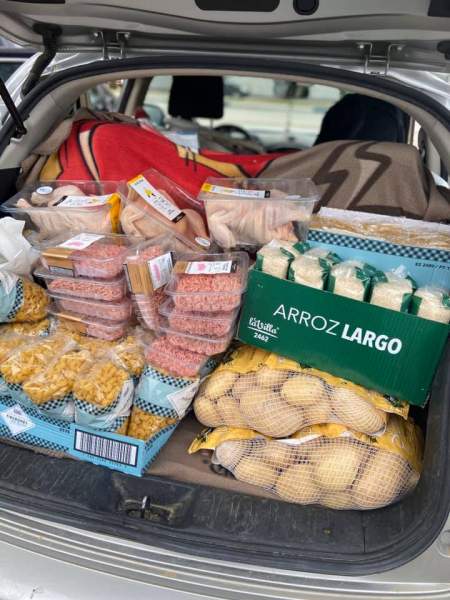 WATCH VIDEO: Marbella friends stock up on food donations at Iceland to feed the less fortunate on the Costa del Sol
KARA Jaye Caradas, her sister Penny Quinlan and friend Pippa and were at Iceland Fuengirola today collecting food donations for the less fortunate up and down the coast.
Today they had a €700 budget with the goal of buying goods to feed 56 families for a week.
In the video, you can see how many items that actually is. Plenty of rice and vegetables so families can build filling, healthy meals. Also, some people they visit may not have the facilities to cook items and so need items like bread so they can prepare sandwiches.
Iceland has agreed to allow Kara and family to leave a trolley in each Iceland with a sign on it for people to drop food donations into each day rather than them using the time where they can be starting to build the boxed packages and delivering them.
On Wednesday, April 8, they will be at the Iceland Puerto Banus from 12 p.m. to 1 p.m. in the car park.
Euro Weekly News have also decided to help Kara and friends as we believe this is something everybody should get behind.
So if you wish to donate to them please put something in their trolley or visit the Go Fund Me page at gf.me/u/xtss6w