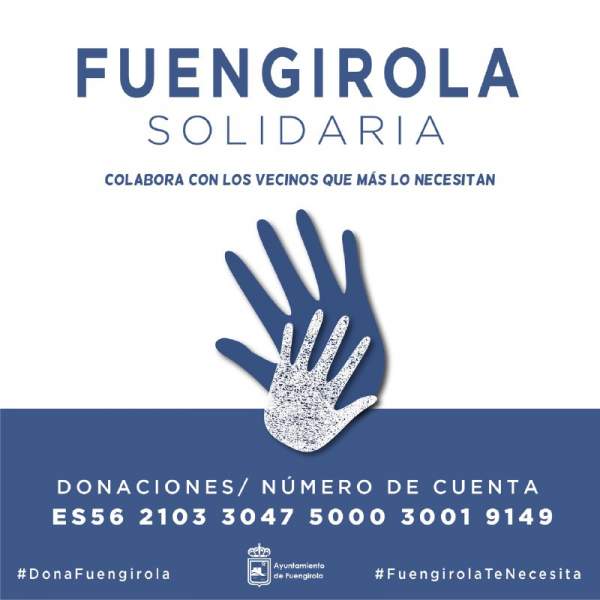 Fuengirola Town Hall creates bank account for donations to help less fortunate on the Costa del Sol
FUENGIROLA Town Hall has launched a donation campaign to financially or materially help the residents of the city most affected by the health crisis. This initiative arises as during this time different companies, groups and individuals have contacted the government team to offer funds, provisions or materials to residents of the town that this situation has hit severely.
"The pandemic is already causing serious problems for many residents and families in our town. Companies, groups and many other Fuengirolans are not indifferent to this terrible situation. In the face of these acts of generosity and solidarity, we have opened a bank account, so that everyone who wants to contribute can," explained Mayor Ana Mula.
This bank account is as follows: ES56 2103 3047 5000 3001 9149. The funds collected will be managed by the Department of Social Services, which based on the usual criteria and scales, will pay bills and expenses of residents who effectively prove that they are in a vulnerable economic situation as a consequence of the Covid-19 crisis.