American Skies Are Still Full Looking At Sky Maps Whilst The World Battles The Coronavirus
READER Holly Rosier of the Euro Weekly News, wrote into the news desk asking the question, after studying the maps of the sky.
Holly, a fully qualified pilot was amazed last night when she took a study of the domestic flights still dominating whilst on lockdown on Spain's Costa del Sol.
As a pilot Holly often flies around the rich and famous as well as businessmen but at present is unable to carry out her duties, she was amazed when she studied what was still taking place in America.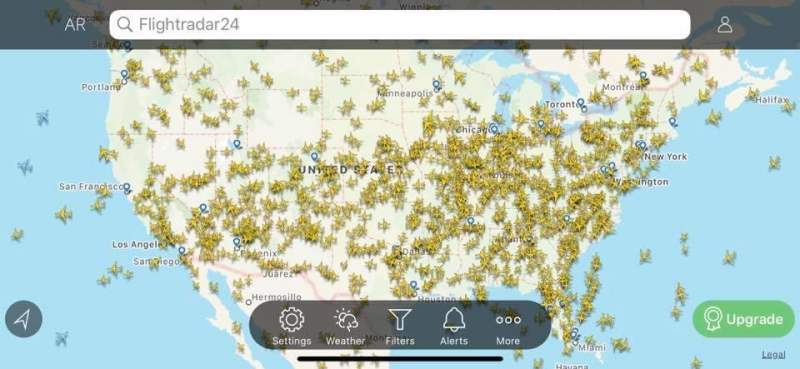 As of last night America was still swamped as normal with millions of domestic flights in the sky whilst in Europe the skies were empty apart from cargo flights in the main.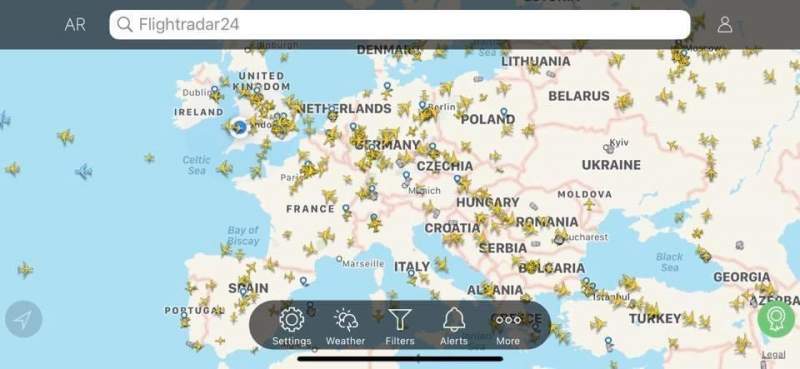 Holly explained: "I checked out the flight paths and the aircraft routes, models and destinations, Americans seem to be flying around the States as normal, whilst the European flights are not domestic in the main, it's no wonder their coronavirus figures are the highest in the world right now, China shut down flights when it hit them and restricted travel, it appears the White House are taking no notice of that.
"I really have to question if America is taking this seriously, the sky maps beggar belief at the present time, I pray it doesn't come to bite them."