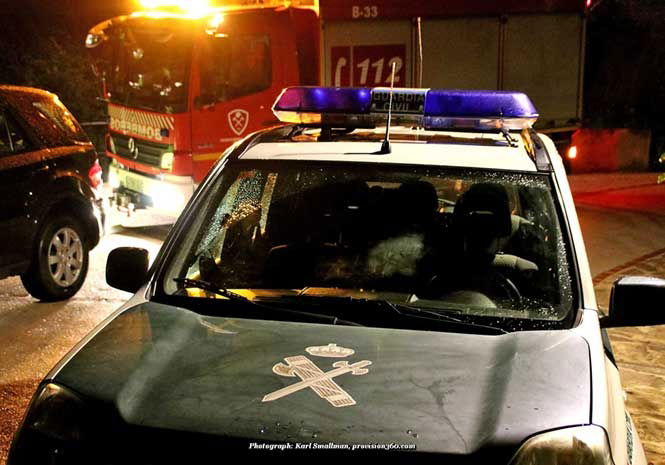 A DOG died from smoke inhalation and two people had to be rescued by police after a fire broke out at a block of flats in Villena last night.
One of those affected required paramedic attention at the scene, and lost his dog who died after becoming trapped inside.
The other victim, an elderly resident who lived below on the first floor, was unharmed thanks to the rapid intervention of Local Police officers.
The fire broke out on the second floor of the building in Calle Pintor Luis Garcia around 11pm, and neighbours alerted the emergency services.
The 50-year-old rescued man was awoken by knocking on the door to find there was already a lot of flames in the house. He went to a window at the back of the property and waited until the police arrived.
Officers gave him 'moral support' until the firemen could put out the fire and rescue him.
He was treated for slight smoke inhalation and transferred to the University General Hospital in Elda. Sadly his dog did not survive.
The elderly woman was in bed and has hearing problems so didn't hear her neighbours' warnings. Police decided to force their way inside, and move her to safety.
A police spokesperson said that the event "could have had tragic overtones but the immediacy of the response by the Villena Local Police prevented it."