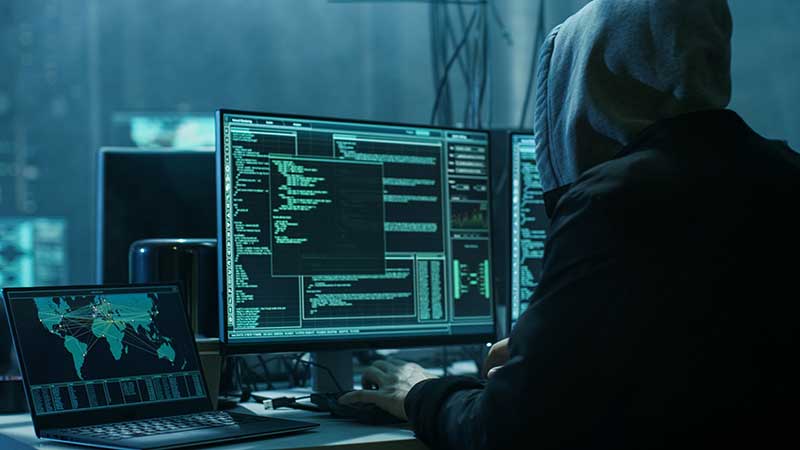 Given the current State of Alarm in Spain which instructs everyone to stay indoors, there has been a drastic decrease in crime but unfortunately it has not disappeared, it has simply found a new home, as crime is now going online.
The police forces in charge have alerted of a new type of online virus which is reaching medical staff via e-mail, trying to corrupt and 'to break the entire medical software system.' The deputy operational director of the police, Jose Angel Gonzalez, explained that there has been a significant increase in "dangerous and malicious" cyber-attacks.
However, medical staff are not the only victims of these cyber crimes. There have been more than 200 online hoaxes identified 'which aim to provoke fear and panic within the population' in the middle of the coronavirus pandemic. There have also been videos circulating around social media of an alleged riot in a prison, which was in fact an Italian prison, not a Spanish one. This kind of content is usefully misleading and tries to cause fear and panic amongst the population. Another hoax was a voice note which said supermarkets would soon close and scared individuals into stockpiling goods.  There have also been large-scale phishing e-mails, which try to steal sensitive information like passwords.
The National Police branch in charge of these crimes stated that there has been a dramatic increase in these reports. Just on March 22 there were 7,007 reports of these crimes and 61 arrests. In total, since the State of Alarm, there have been a total of 30,254 reports against these types of crimes and 364 arrests within the National Police's jurisdiction.
This isn't just a national problem, it's a global problem! Scammers all over the globe have taken advantage of the opportunity to capitalise on people's genuine fears regarding the coronavirus pandemic. Some criminals pose as well-respected authorities, such as the World Health Organisation, and pretend to offer important information if the user clicks on a link, these kind of links are dangerous as they can install malware, a type of virus which aims to steal personal information or capture passwords and logins. Other criminals try to trick users into donating to a fund with false pretences, such as 'finding a cure for the coronavirus'.
The National Police and Guardia Civil have issued a set of tips on how to avoid and prevent being caught out or threatened by these cyber-attacks. The best way to do so, is to not open, reply or click on any links if you do not know the sender. They have also advised medical staff to report any suspicious e-mails or threats.