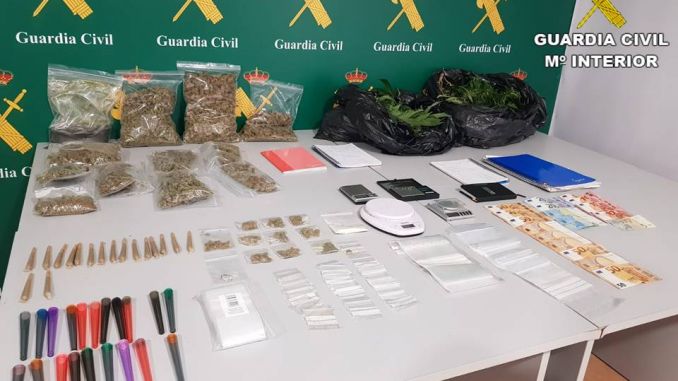 THE Guardia Civil have arrested three Spaniards in Torrevieja for running a drug trafficking operation with children and young people as customers.
Two of the men, aged 52 and 53, were also found to be in charge of a cannabis association in San Pedro del Pinatar, in addition to owning a Torrevieja property where they had an indoor marijuana farm.
The other detainee was an 18-year-old who Guardia officers spotted passing some marijuana to a minor in a local street in the early hours of March 12th.
The teenager was arrested and an operation was then launched to find out who was supplying the drugs to him, which he then sold onto mainly people around the city.
Eventually the Guardia found out which house sheltered the marijuana farm and the two ring-leaders.
They discovered an impressive facility with a variety of designated rooms for growing the plant, as well as a packaging area for onward distribution.
After the arrest of the home owners, a visit was also made to their cannabis club on the Mar Menor, where a quantity of drugs were also seized along with cash.
All three men were bailed after a Torrevieja court appearance.