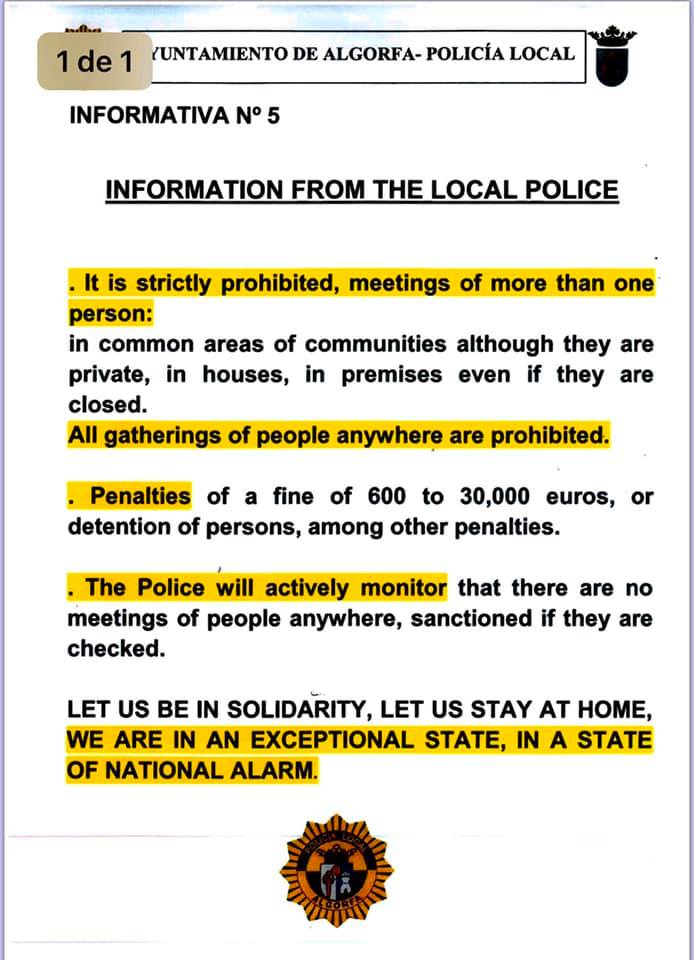 The move was announced in a statement issued by Algorfa Policia Local this morning.
It comes as the Council begins an intense santisation programme of all its offices and the health centre.
Fines of €600 to €30,000 or even detention, will be imposed on those who flout the new rule.
Local Police will monitor the town, between Murcia and Alicante, to ensure that any meetings in public spaces are closed down.
In posters placed around the town and on social media read: "Let us be in solidarity, let's stay at home, we are in an exceptional state, a state of national alarm."