SPAIN HAS RESTRICTED STUDENTS LIVING IN SPAIN FROM ENTERING GIBRALTAR FOR THEIR EDUCATION.
In a surprise move, all students who live in Spain but attend schools in Gibraltar for their education have been stopped from entering Gibraltar, the ban was implemented on Tuesday this week.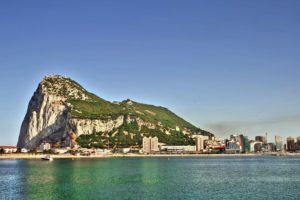 Many schools have already seen a decline in attendance since the new measures were announced by Spanish Prime Minister Pedro Sanchez. It is not known if and how many Spanish students attend the schools there and if they are allowed to carry on with their education in Gibraltar.
The schools in Gibraltar have now moved to online learning using Microsoft Team and have set up an email system for sending and receiving homework and study material. Private English Colleges in Spain have also closed and are following the same path, thousands of students are being sent materials via email, etc so they can keep up their education.
Schools in Gibraltar follow the English system with teachers trained in the UK. There is a three-tier system with pre-school options and compulsory education beginning at four years of age and lasting eight years. The first year is known as Reception and continues til age 5. After co-ed primary school, students enter single-sex secondary school at age 12. They follow a four-year course in preparation for GCSE exams with final examinations at the age of 16. In the sixth form, students will go onto a two-year A Level course.
An interesting point is that since the UK Government plans to close schools have been extended now and exams have been cancelled for the Academic year, does this apply to the hundreds of British Colleges here in Spain?
Working in Gibraltar
People who work there will now have to show proof of employment in Gibraltar before being allowed to enter the territory accoGibraltar Newsrding to the Spanish national police, work contracts or payslips are now required to enter the British territory after the Coronavirus State of Emergency was declared in Spain.