A TOTAL OF FIFTY STUDENTS ACROSS THE REGION OF GRANADA WERE ARRESTED OVER THE WEEKEND AFTER THEY HELD A SERIES OF HOUSE PARTIES AND DISOBEYED THE LOCKDOWN-EACH WERE ISSUED WITH MASSIVE FINES.
It is understood that the Guardia Civil officers were alerted to the parties after a special "social media monitoring team" discovered the student's plans for the get-togethers in apartments across the city.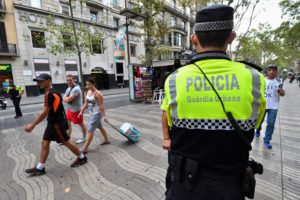 Almost instantaneously the police teams swung into action and arrested all fifty of the revellers who through being slightly drunk (or high) protested against what they argues were infringements of their social rights to celebrate. This fell on deaf ears of course and all were taken to the local police to be charged and fined, a total of 1,500 euros each, ouch!
Spain has become the fourth most virus-infected nation in the world, as the coronavirus outbreak worsens in the country, despite strict new measures to try and limit the spread.
At least 297 people have died in Spain as a result of Covid-19, with more than 7,700 confirmed cases of the virus.
Though a two-week state of emergency has been declared across the country, footage of Britons in Benidorm show tourists continuing to meet and socialise – ignoring strict new measures to try and contain the virus.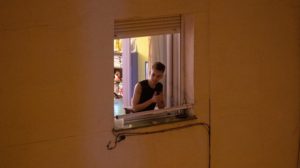 According to sources the Spanish Police have been monitoring Social Media for a long time and it's only recently the public has become aware of it. Facebook, Twitter, and Instagram are the main ones being looked actively monitored.
One of the things that have drawn attention has been that the Spanish National Police's Twitter account (@policia) is second in number of followers, after the FBI (@FBIPressOffice).