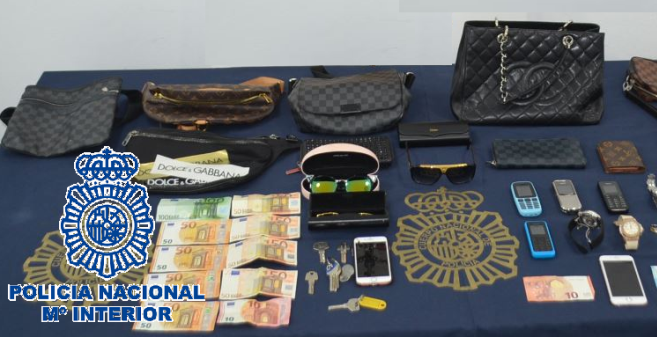 THE National Police have advised that they recently arrested a 29-year-old Algerian in Fuengirola who is suspected of committing five burglaries in Marbella.
Each break in followed the same pattern with break ins at the rear of the buildings and occurred in the same area of the city, so officers decided to try  identify and arrest the person believed to be responsible.
Eventually they believed that they had spotted the pattern and discovered that the individual responsible for the burglaries used a rented vehicle to arrive at the target properties into which he loaded the stolen goods.
Having arrested the individual, who was already out on bail for previous alleged crimes, officers discovered and seized selection of items believe to have been stolen including 11 bags, six mobile phones, four pairs of sunglasses, three good quality watches, two rings and €680 in cash.