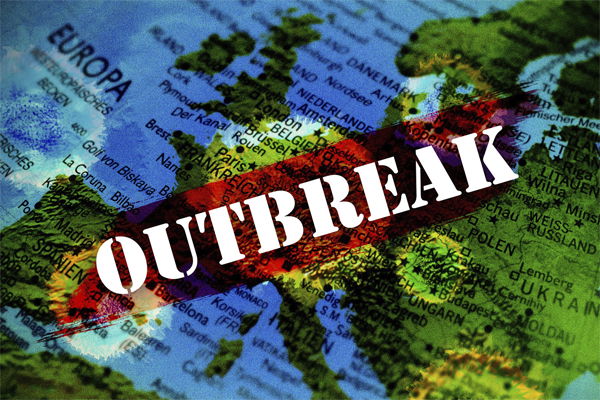 Spain is now the second country in the world after Italy, registering the most number of new coronavirus (COVID-19) cases, according to the latest World Health Organization (WHO) figures. Today, Spain reported approximately 1,000 cases, in just 24 hours, taking the new total to more than 9,191. In fact, Spain has overtaken Korea, and is now rated as the fourth country in the world with the most COVID-19 cases, after China, Italy and Iran.
Spain's coronavirus-related death toll has also risen to 329 today, accounting for approximately 3% of total cases. The number of people now in intensive care has surpassed 432. The country's Ministry of Health expects the number of infected to increase by thousands more over the coming days, putting a strain on the country's health services.
According to Spain's Director of the Centre for Coordination of Health Alerts and Emergencies of the Ministry of Heath, Fernando Simón, Spain's State of Alert measures – which severely restricts movements of its citizens – will have a 'drastic and rapid impact', but not 'an imminent one'.
"It could be several days before we see a decline in the number of Coronavirus cases," he stated. Simón has predicted that the country will start seeing a decline in the number of people infected with the virus in about 10 days. However, other experts have predicted it will be weeks rather than days, before Spain actually sees a drop in the number of COVID-19 cases.
On a positive note, around 540 of the people who were infected with the coronavirus in the country, have completely recovered from the disease.