RED FLAGS, LOCKDOWN LAWS IGNORED AS POLICE WRESTLE MAN OFF THE BEACH AND INTO BACK OF POLICE VAN ON THE COSTA DEL SOL AS WATCHERS CHEER FROM THEIR BALCONIES
The police whilst earlier stating "good behaviour" in regards people obeying the current restriction laws were flabbergasted to see a solo man flout every law in the book as he had total disregard for red flags flying on the beach, police tape at the entry of each beach walkway and the publicised lockdown laws.
The man casually strolled past the clear red flags as if he was on a normal Sunday morning walk.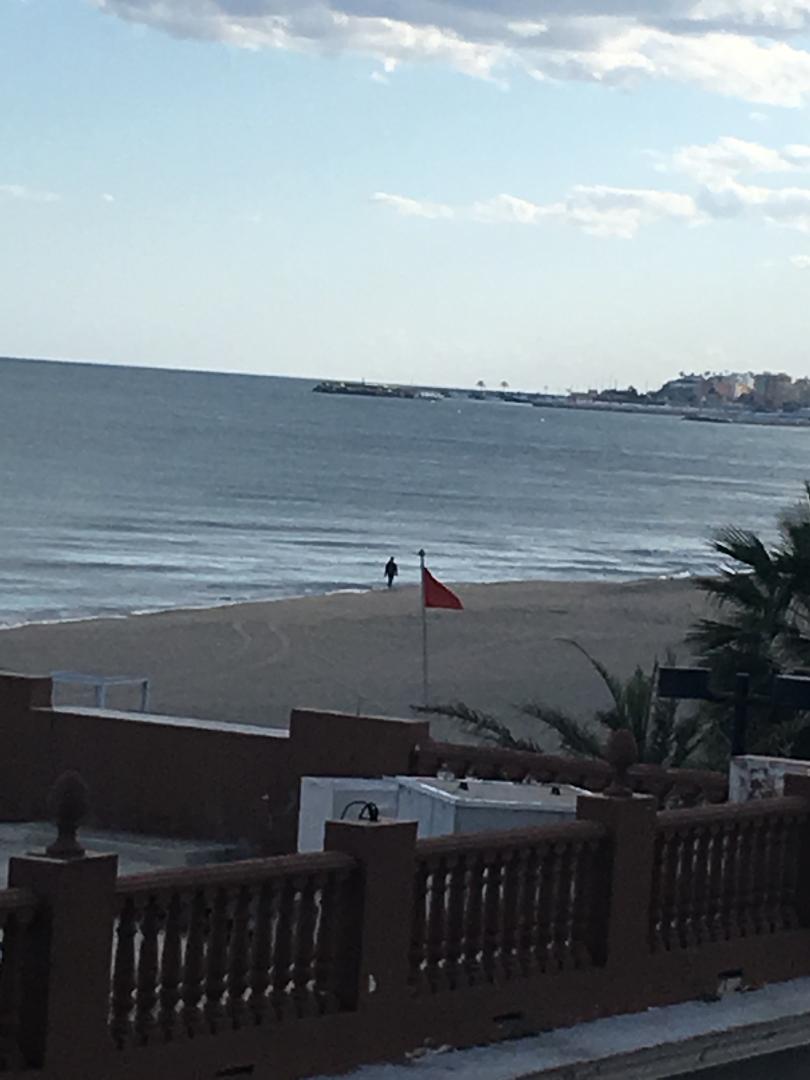 As Fuengirola seafront watchers watched in amazement from their balconies whilst on lockdown abiding the law it wasn't long before a police helicopter intercepted.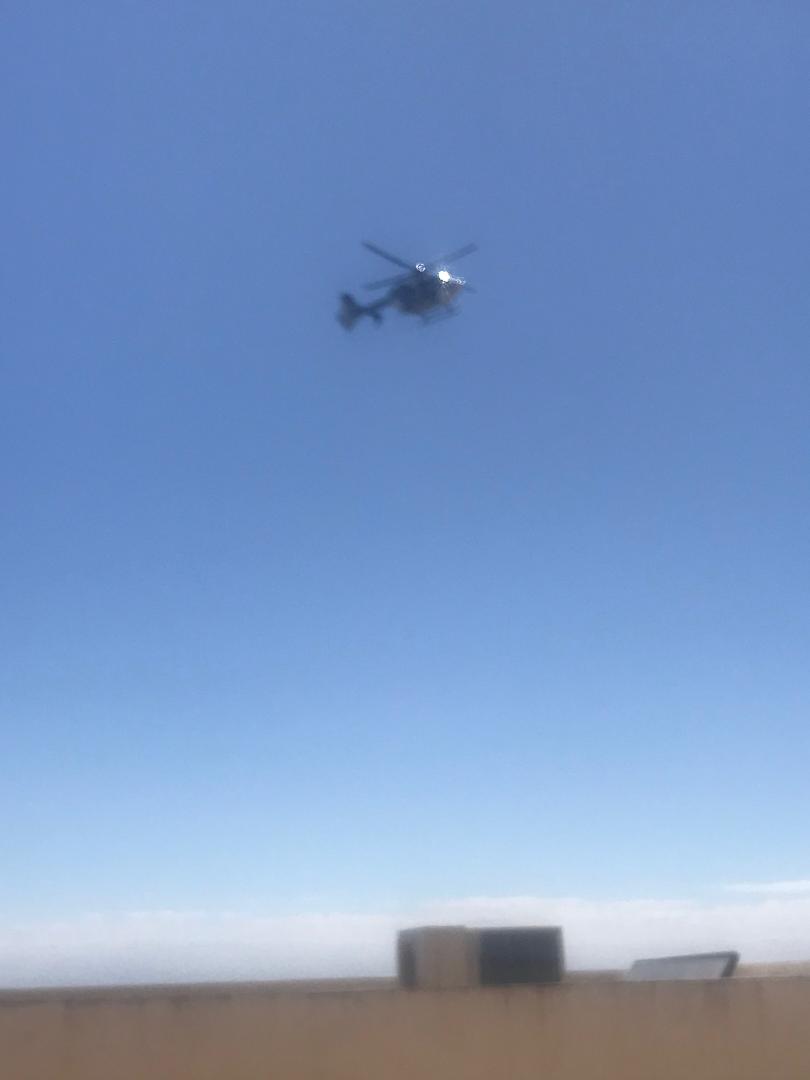 Tannoy announcements were made from the helicopter as it swooped as low as it could, but the man just continued walking.
Sirens then could be heard wailing as a police car raced to the scene and two officers pulled up and started waving and shouting at the man, firstly in Spanish and then in English, the man again ignored all and just kept walking.
That was it, the police ran down to the beach to the man who appeared to push out and point in the direction he was going, and attempted to keep walking until the officers took him to the floor and literally had to drag him up to the seafront. They handcuffed him whilst pushing down on his head, with his hands cuffed behind his back when an approaching police van arrived, to which the flouter was slung in the back and taken away.
Residents along the sea front were staggered and bursts of applause rang out from balconies for the two officers.