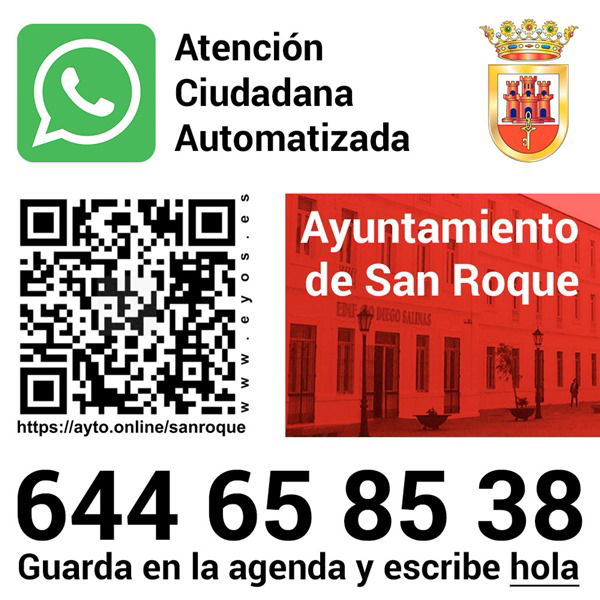 THE San Roque council which covers a large area including Sotogrande in the Campo de Gibraltar has for some time been working on a communication channel with the public through WhatsApp and this was launched today Monday March 16.
Faced however with the current crisis caused by the coronavirus and while the State of Alarm lasts it will limit itself to providing information related to COVID-19 and disseminating alerts on this matter alone.
Once it is running fully, it should be relatively easy to use and to join this service, if you are a resident of San Roque, you only need to add the phone number 34 644 658 538 to the WhatsApp contact list, which can also be done by clicking the link https://ayto.online/sanroque or scanning a QR code.
By typing the word Hola you can access the main menu, which offers different options: 1) Municipal information; 2) COVID-19 information; 3) Ask your mayor; 4) Communication of incidents; 5) Local Police; 6) Upcoming events; 7) My preferences; and 8) Finish.
At the moment however, only Coronavirus Information is currently enabled. It offers information on Citizen Services from the Council; the Municipal Service of Citizen Attention; the Assistance Service for the Elderly; the Local Laws covering the crisis; and General information about coronavirus.
Please note however that this service is in Spanish.