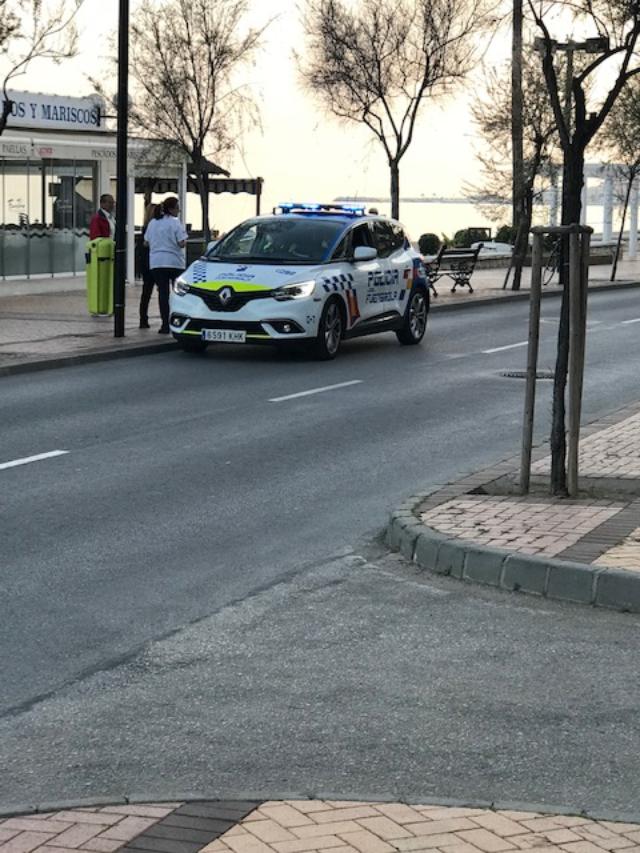 POLICE ARE STOPPING PEOPLE ON THE STREETS OF FUENGIROLA AND TAKING DETAILS
The police are out in force this morning in Fuengirola as citizens disobey the latest rulings from officials.
The police are taking details and one man has already been arrested for disobedience whilst being approached by a masked officer.
General walking is not allowed now unless it's to a specific destination and people are oblivious to the latest ruling that saw all bars shut immediately last night and other businesses.
Dog walking is allowed only in singles and for toilet purposes only for short periods.
The police are also breaking up people walking in pairs or more.
Some residents are unaware of the latest ruling that was issued at around 10PM last night that ordered bars and restaurants to close immediately as well as retail outlets.
Lily Aldridge Gold told Euro Weekly News after she was stopped by the police " I didn't know about the ruling, I thought it started tomorrow, I just went out for my morning jog before the lock down starts which I thought was tomorrow, the policeman stopped me and I explained and he told me of the ruling issued last night, I had to give him all my details and he said I may get a fine in the post in the next couple of days or a caution, I really didn't know"
This morning people are still sitting out on benches and walking in pairs as they are oblivious to the ruling but police are approaching and patrolling heavily, it's simple if you don't want a fine stay indoors!