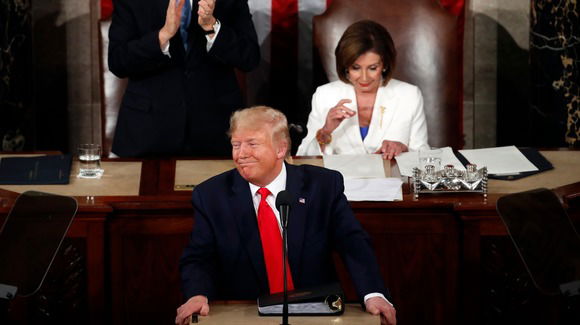 German officials are trying to stop the Trump administration from luring German biopharmeceutical company CureVac to the US to get its experimental coronavirus vaccines exclusively for Americans.    
President Donald Trump has offered funds to lure the company CureVac to the US. The German government has made counter-offers to make the company stay, according to a report in German newspaper Welt am Sonntag.
An unidentified German government source told the paper Trump is trying to secure the scientists' work exclusively, and would do anything to get a vaccine for the United States – 'but only for the United States.'
CureVac said last week they are working on with a multitude of coronavirus vaccine candidates and are selecting the two best to go into clinical trials.
The company's CEO met with President Donald Trump and the White House Coronavirus Task Force to discuss a vaccine earlier this month.
German politicians are now insisting that no country should have a monopoly on any future vaccine.