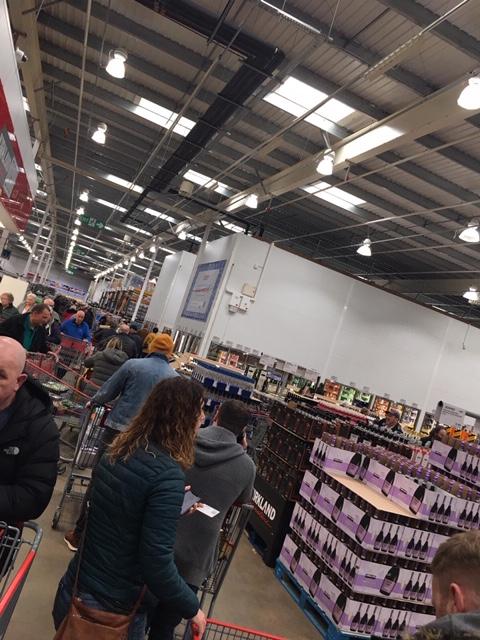 LOCKDOWN FEAR FEVER SPREADS THROUGH BRITAIN THIS MORNING.
As Spain and Italy are in total lockdown and state of emergency due to the Coronavirus, Britain has "fear fever" as supermarkets are getting battered this morning as Brit's prepare for a total lockdown.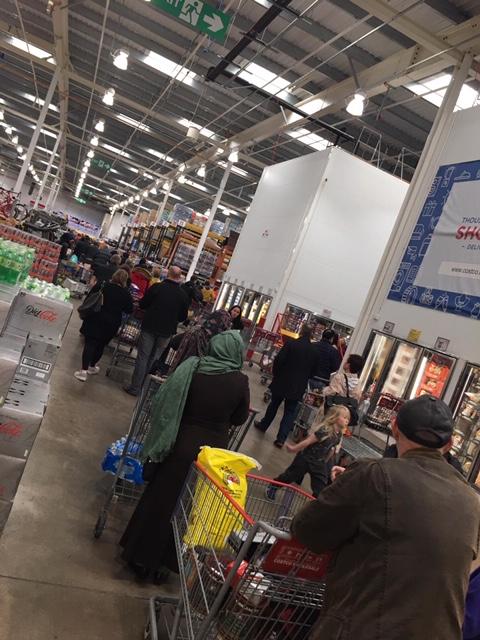 Huge lines at checkouts going right around stores as the Brit's fill trollies to the brim as they prepare for an official lockdown in Britain.
Despite the British Government at present taking a different stance to Spain and Italy  shoppers today believe it's shortly on the way and are preparing.
David Thomas told our Euro Weekly News reporter in Cardiff " The signs are there as schools in Wales are looking at closing and seeing what's happening in Spain and Italy we are getting ready for it, personally I think it will be announced next week" he said
Meanwhile Rachel Lewis said " I think we here in Britain will have no option but to lockdown shortly, like other parts of the world I think it should already have happened to be honest, there's a lot of talk about it obviously and I have no trust in our politicians at present they seem to be dithering"