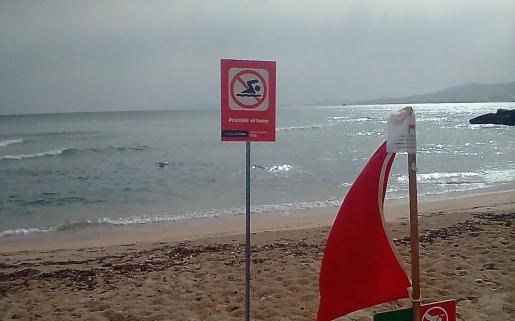 Spain's Vélez-Málaga Town hall has decided to step up measures to control the Coronavirus spread even further by prohibiting sunbathing and swimming in the sea from tomorrow. The 'tougher' rules come after Spain's Prime Minister Pedro Sanchez declared a 'state of emergency' earlier today.
Ten beaches across Velez-Malaga have already raised their red flag warning to prevent swimmers entering the sea. So far, these measures are said to be limited to the beaches of Vélez-Málaga on the Costa del Sol.
However, all of Malaga's public leisure areas and centres will be closed from tomorrow including children's parks and street workout areas for the next 15 days. Other public establishments that will be closed to the public for the next fortnight include museums, tourist offices and libraries.
Fuengirola's Mayor, Ana Mula, has also just announced the closure of children's parks to prevent further spread of the virus, as well as all the town's activities for the next fortnight.