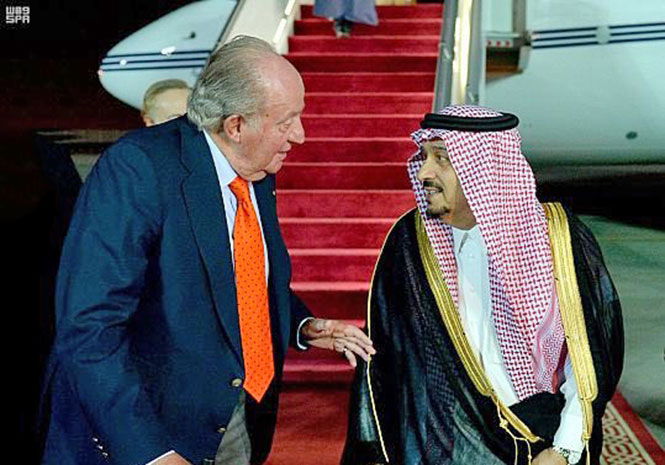 Swiss newspaper Tribune de Genève has revealed that Swiss public prosecutors are investigating a $100m bank account held by Spain's retired King Juan Carlos 1.
The $100 million dollars, allegedly from King Abdulah of Saudi Arabia, was held in an account at the Mirabaud bank in the name of the Lucum Foundation – a Panamanian entity whose sole beneficiary is Juan Carlos I. According to the Swiss national, the retired King withdrew money from this account for years until 2012, when the majority of what was left – around $65 million – was transferred to his former lover, Corinna Larsen.
The investigation into the source of this money started in 2018, when tape recordings of Larsen confirming that the retired King had hidden money, were released to the Spanish press. Until then, no-one knew about the money or transactions. The Swiss authorities have since been investigating whether the $100m donated by Saudi Arabia's King was actually a gift, or a commission for the contract won by a Spanish consortium for the construction of the Mecca-Medina high speed train in Saudi Arabia.
Swiss Prosecutor Yves Bertossi, who is heading up the investigation, believes the money is actually a commission and not a gift because Larsen's taped recordings reveal that Juan Carlos 1 'wanted a commission' for this contract.
However, in a declaration, the retired King's administration has confirmed that the money in question was actually a gift – from King to King – and not a commission. It added that the money donated to Larsen is also a 'completely legitimate and legal unsolicited gift'.