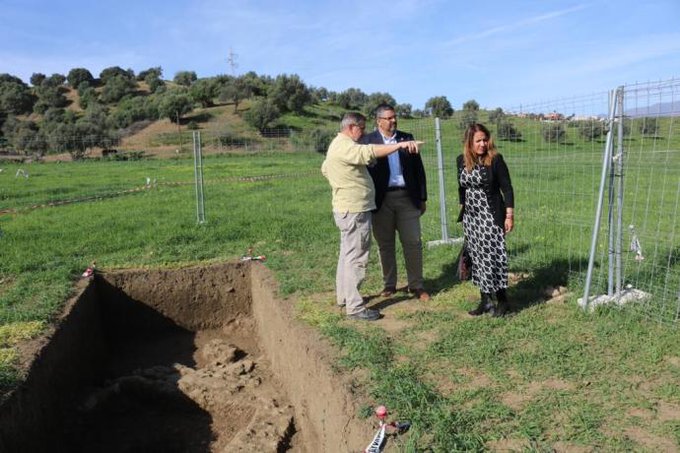 ARCHAEOLOGISTS working on the excavations site of Acebedo, in Mijas, have discovered remains that are more than 2,500 years old.
During these works a small basin has appeared, of which they are currently studying its content to define whether it is a space for the production of wine or salted fish and that it was in use until the century I BC.
In addition, there have also been traces of cultivation from II-I centuries BC, which by their arrangement, shape and separation correspond to ancient vineyards.
The Mayor of Mijas, Josele González has indicated that this site is one of the most important in the province of Malaga, "in which remains of more than 2,500 years have appeared, in three different epochs: Phoenician, Punic and Roman."
Councillor for Historical Heritage, Laura Moreno has stated that "from Historic Heritage we continue betting on this site, taking into account that we have tripled the budget, not only for this site but for other culturally important assets that we have in the area of great importance."
The archaeological site will be a key part of the project called Gran Parque de Las Lagunas, Gonzalez said: "This space has to be converted into a large archaeological museum with its own identity, which can diversify the tourist offer that the municipality has and we will put all the resources that are within our reach to make it a reality as soon as possible."