There's no denying that marble watches make a statement – and this look is here to stay! From the exquisitely veined dark and mysterious to the smoothest snow white you've ever seen, Filippo Loreti has taken this timeless look and incorporated it into women's premium timepieces at a reasonable price.
When considering our upcoming designs, we decided to take marble into account for its statement-making looks that are versatile enough to fit into every woman's wardrobe. While marble is commonplace in the home, it is still relatively new to the fashion scene, so this piece will definitely make you stand out!
If you're feeling inspired, now is as good of a time as ever to browse through Filippo Loreti's marble offerings and find that perfect fit for you. With a different look and style for the discerning woman, we know there will be one that fits seamlessly into your style.
MARBLE ROSE GOLD MESH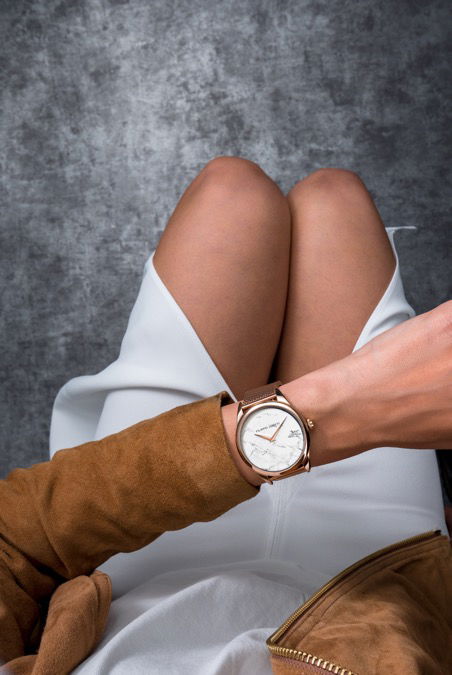 Our Marble Rose Gold Mesh is a beautiful choice for the woman who loves a little pink in her life. After all, rose gold is a neutral in our eyes! From the office to date night, you'll be sure to stand out with its white and grey marbled face and rose gold chain link. Needless to say, this is a popular Filippo Loreti choice! This is a piece guaranteed to stun at every angle.
MARBLE SILVER WHITE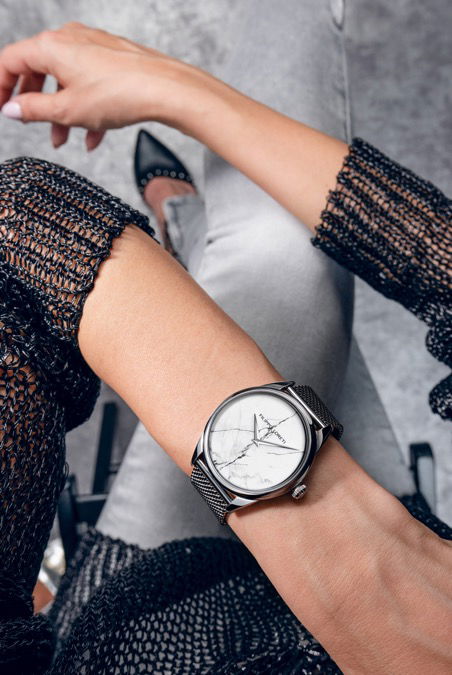 There is nothing more classic than a white watch to make a statement in your wardrobe. While most people will be wearing a standard black timepiece, you'll automatically stand out when you choose Marble Silver White. A classic option that will suit any style and occasion!
MARBLE GOLD BLACK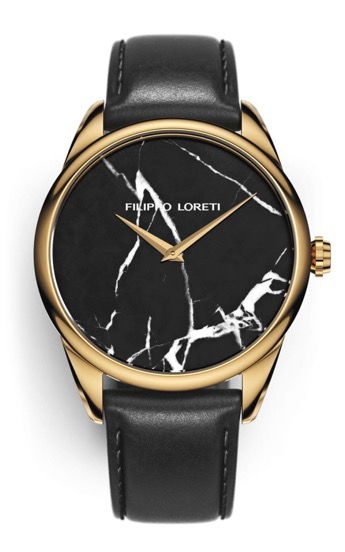 You can never go wrong with black – but this is certainly not your average basic! Jaws will drop when they catch a glimpse of our Marble Gold Black timepiece. With a black marbled face and black leather band watch, this piece pops with its gold hardware. The best part? No one will ever guess the affordable price!
MARBLE BLACK GOLD MESH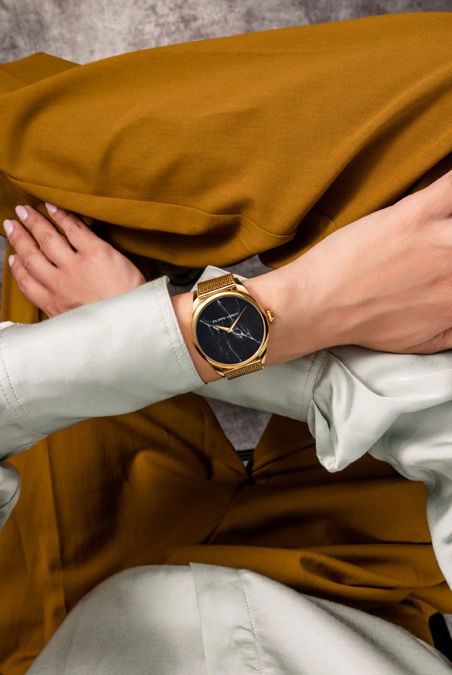 Forget diamonds, this watch is for those ladies who gold is their best friend! This lustrous golden tone will pop against any skin type, and the black marbled face makes a statement right off the bat. This isn't a choice for the faint of heart, but for the woman who likes to make bold choices – and her style reflects that!
MARBLE ROSE GOLD WHITE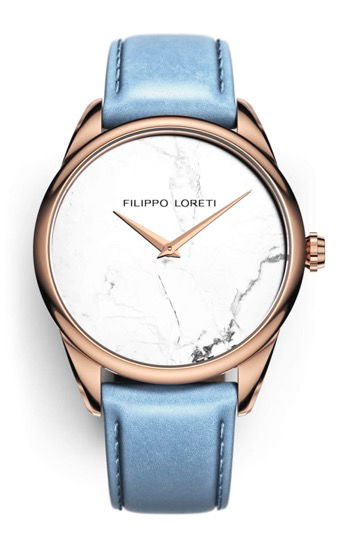 If you're one to incorporate a pop of color into your wardrobe, our Marble Rose Gold White with a stunning blue band is the perfect choice for you. Its clean white face maintains a classic look against the rose gold hardware and baby blue hues of the leather band. This choice is a lot of fun!
CONCLUSION
A premium marble Filippo Loreti timepiece provides elegance in simplicity in impeccably constructed watches that can be worn for any occasion. These timepieces will age wonderfully and can last a lifetime.
Not to mention, our down-to-earth prices make it an affordable piece for anyone on your list. With inspiration drawn from icons of the Roman Empire and homage paid to the art, history and culture of Italy, this is a classic gift option that is sure to stun. Find the perfect timepiece that suits your style today!