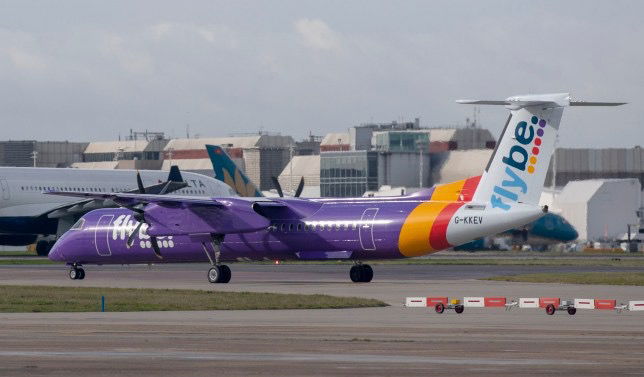 Flybe could collapse 'within days' amid fresh financial fears and a slump in bookings linked to the coronavirus.
The airline is facing fresh doubts over its future with speculation that a £100 million state bailout could now be in doubt, according to Sky News and The Financial Times.
The struggling airline appeared to have been saved from collapse earlier this year but has been unable to obtain the finance from the Government.
People briefed on the regional carrier's situation told the FT that the company only has enough resources to survive 'until the end of this month', while sources told Sky that if 'last ditch' negotiations fail, the company could go under within days.
It has been hit by a slump in bookings since the outbreak of the Covid-19 virus.
As part of the controversial January rescue deal, it agreed an arrangement to defer tax payments of 'less than £10 million' with HM Revenue and Customs.
Ministers also agreed to hold a review into Air Passenger Duty (APD).
The structure of APD – which adds £26 to the price of most return domestic flights such as those operated by Flybe – could be altered in next week's Budget.