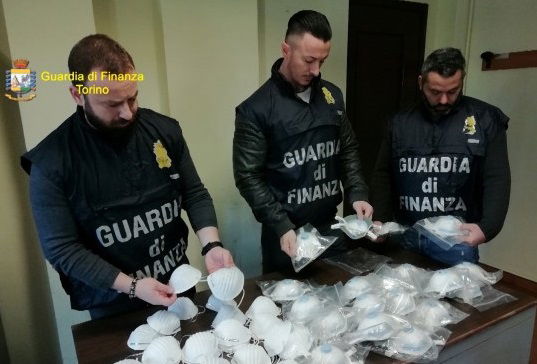 A British lorry driver has been arrested in Morocco after trying to smuggle 100,000 anti-virus masks worth £2.6 million out of the country.
The trucker was held in the Port of Tanger Med, a cargo port situated about 25 miles east of the Moroccan Capital of Tangier.
The unnamed driver was planning to get the masks back to the Uk so he could sell them for 30 euros, or £26 each, he is being held awaiting trial.
Elsewhere in a separate incident, another Briton was reportedly arrested at Agadir Airport after trying to fly back to the UK with 17,000 face masks he had bought at several pharmacies. Reports say he intended to sell the load for a huge profit in Manchester, as face masks and hand sanitisers have been flying off UK shelves.
Large scale thefts reported in Spain
Several hospitals in Spain are also investigating the theft of thousands of face masks, amid shortages in the country which has 165 confirmed cases. Regional health chiefs are probing the theft of 5,000 face masks from Valladolid University Clinic Hospital, in northwest Spain, which vanished from different operating theatres and hospital floors, prompting speculation the thefts are an 'inside job'.
The latest incident comes on the back of news a doctor at a Costa del Sol hospital faces disciplinary proceedings after allegedly being caught trying to take 300 face masks from a storeroom.