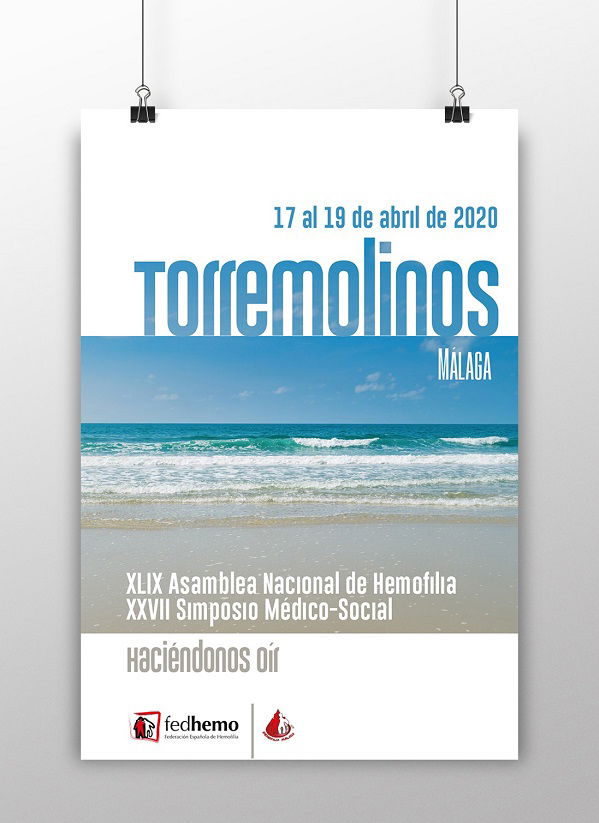 TORREMOLINOS will host from April 17 to 19 the XLIX Asamblea Nacional de Hemofilia and XXVII Simposio Médico-Social, a double convention organized by the Federación Española de Hemofilia (FEDHEMO) which will take place at the Palacio de Congresos y Exposiciones
Four hundred people, including medical experts, health care professionals, haemophilia sufferers and family members will attend this forum, which will be held under the slogan 'Un Futuro Esperanzador'.
The work programme will open on April 18 with the celebration of the XXVII Simposio Médico-Social of the Fedhemo, an event of scientific-social scope in Spain related to this pathology and other congenital coagulopathies.
In its two work blocks, it will analyze, on the one hand, the 'Importance of the laboratory in haemostasis' and 'The New treatments, present and future'; and on the other, in the form of discussions the 'Diagnosis, treatment and main complications of women with congenital coagulopathies' and the 'Patient support programmes'.
At the symposium, attendees will have the opportunity to train in the latest medical advances for the comprehensive treatment of their pathology. At the meeting on Sunday, April 19, the Fedhemo will certify the group's commitment to haemophiliacs and their families.