Joanna Lumley was held at gunpoint by a gang while filming her new travel documentary in Haiti.
The 73-year-old actress was driving through a mountain range with her camera crew when the ambush occurred.
The gang threatened the actress by telling her to give them money or it would be 'her life.'
Fortunately, two of the star's bodyguards took control of the situation and Miss Lumley did not come to any harm, as she went on to explain the incident had not put her off continuing filming the documentary.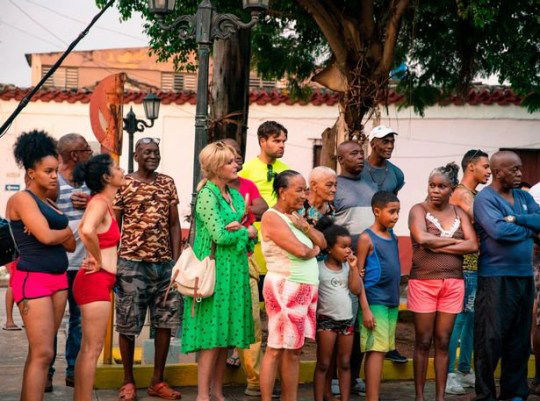 "Suddenly there was a blockage across the road. They'd put branches down," she recalled.
"Luckily, we had two big bodyguards who got out and said: 'Come on guys, clear this away.' And they replied: 'No, we want your money or your life.'
"Sometimes they dig trenches, pour oil in and set fire to it, then come with guns and take your wallets."
Lumley added: "I'm not an afraid kind of person. If you look timid, people and animals pick it up very fast."