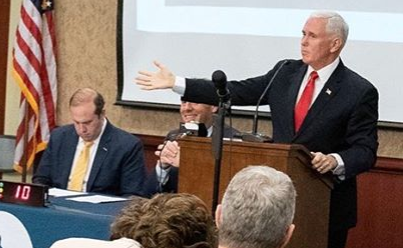 Medicine to treat the new coronavirus is on track to be available this summer, US Vice President Mike Pence says.
"The vaccine may not be available until the end of the year or early next year, but treating drugs that provide relief for people infected with the coronavirus may be available in the summer or early fall," Pence said at a press conference at the White House.
An intravenous antiviral drug has already been tested on a corona patient in the US and trials with the drug are also ongoing in Asia.
There are also trials in progress with a type of medicine that has been shown to be effective on the ebolavirus.
So far, six people in the United States have died after being infected with the coronavirus, all of them in the state of Washington, in an area around the city of Seattle. In total, over 90 cases have been confirmed in the United States to date.
Globally, more than 3,000 have died, around 95% of which have been in China. Nearly 90,000 people in 62 countries have been infected, according to the WHO.