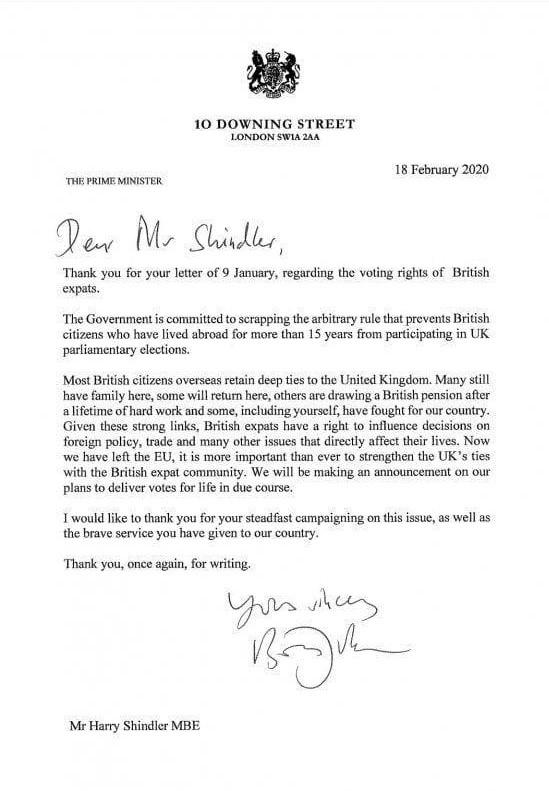 Expat Harry Shindler MBE who lives in Europe and a big " Bremain in Spain" supporter has received a personal letter from Prime Minister Boris Johnson in regards expat voting restrictions being lifted.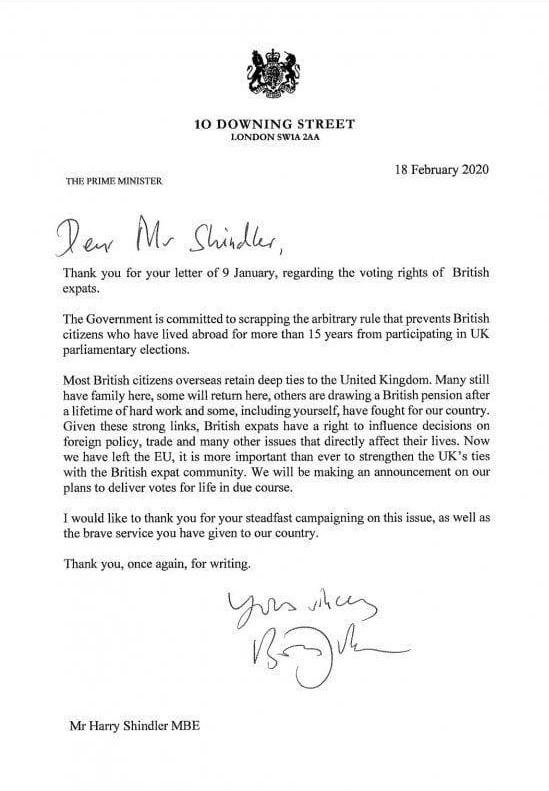 Mr Johnson sets out clearly his plans to scrapping voting restrictions for expats and clearly has a strong viewpoint believing voting rights should be for life.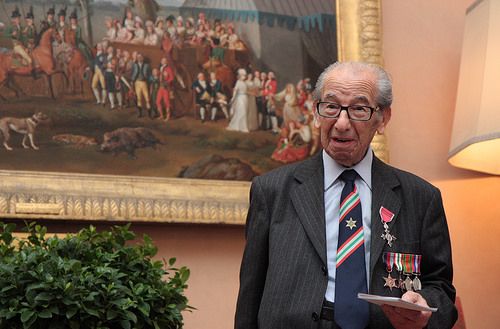 Harry himself was awarded the distinguished honour of an MBE in 2014 for tracing the the grave stones of fallen serviceman whilst being ex forces himself and a war veteran.
Harry now 97 has been an avid campaigner for " Votes for life" for expats across Europe and clearly the Prime Minister is in agreement with him.
The new law changes proposed by Boris Johnson will be welcoming news to Expats who reside in Spain and other European countries who feel aggrieved that they lose their voting rights.