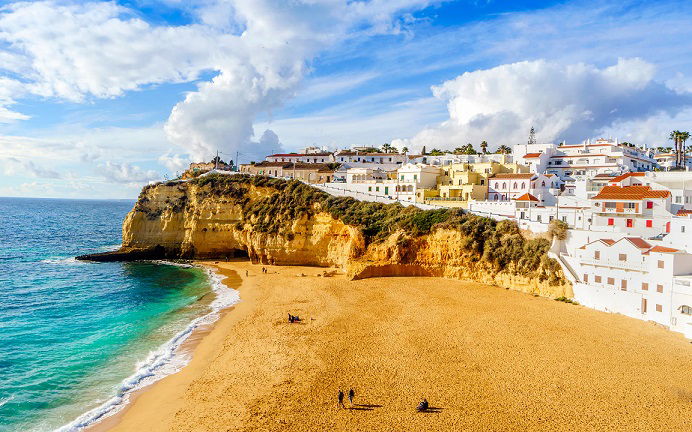 You may not have noticed but over the last 6 months Spain has lost thousands of Ex-Pats to Portugal, worries of new yet un-known laws and doubts over health care seem to have prompted a "mini" exodus to Spain's neighbour.
Spain is worried, and it should be as thousands of British Ex-Pats make the short five hour trip to start a new life in neighbouring Portugal, lawyers, real estate companies and removals companies have all seen a surge in enquiries over the last six months.
There is a tax advantage in moving to Portugal
Portugal's NHR (non-habitual resident) tax regime
The non-habitual tax regime in Portugal aims to attract investors and professionals of high cultural and economic worth, in order to increase the country's international competitiveness. The regime was first implemented in 2009 and can allow substantial tax savings for those who qualify.
The scheme has been highly successful and as a result, there are now over 10,000 non-habitual tax regime residents in Portugal and this figure is rapidly rising.
It is worth noting this is about to change slightly, with a proposed 10 per cent levy on pensions being discussed. Check back soon to find out more.
What is Portugal like and is it easy to move there?
Portugal is generally cheaper than Spain, and you will have an easier time speaking English in Portugal than in Spain. Portugal is also better for surf and sea activities
While living costs in both countries are typically lower than those of many European countries, Portugal's cost of living is tough to beat
As mentioned by friends of mine, fed with the bureaucracy here that have moved to the Algarve recently: "The weather is much the same but the hospitality in Portugal is definitely warmer than Spain."
Buying a property to rent in Portugal is a good financial investment. It is worth it as of right now because there is more demand for accommodation than what is currently available especially in Lisbon and Porto. In addition, rental yields during peak tourism season make property rental in Portugal a viable investment
Tipping 5% – 10% in restaurants is standard, although tipping should only be provided with the chance that you are extremely happy with the service. No tip is expected for some coffee/espresso or a beverage, although some people might leave the change, rounded up to the closest Euro.
Can I drink the tap water in Portugal?
The short answer is: yes, you can drink the tap water in Portugal. It is not as nice as tap water from other parts of the world (Ireland and Scotland, for example), but it's perfectly safe to drink. You will see plenty of Portuguese people buying bottled water, but that is just because it tastes nicer.
Is there an ex-pat community in Portugal, what is the food and nightlife like?
There are many British Ex-Pat communities scattered all over Portugal, check them out on Facebook!
There are great restaurants with reasonable prices and many live music venues too, not like in Spain where they seem to love to shut down our favourite little Brit hot spots while a local Spanish bar next door bangs out The Gypsy Kings at 100 Decibels with total impunity!
I came to Spain thirty years ago with my family and witnessed first-hand the effects of closing down the live music venues has had on the Coast, its been tragic. I also saw friends and bar owners throw the towel in, lose all their money and sometimes even their marriages over this.
To sum up, its difficult to see what the Spanish Government can actually do to stop the exodus.
Certainly, clarification on the health system would go a long way to appease some people. Many retirees that I know personally cannot afford private health care, they would have to sell up and leave.
And what about new tax laws for the ex-pats, what exactly is happening with that? One thing is for certain unless things change Portugal will become the number one destination for Ex-Pats.
And remember, Always get proper professional advice on legal matters!